By Christopher Miskimon
Full Reviews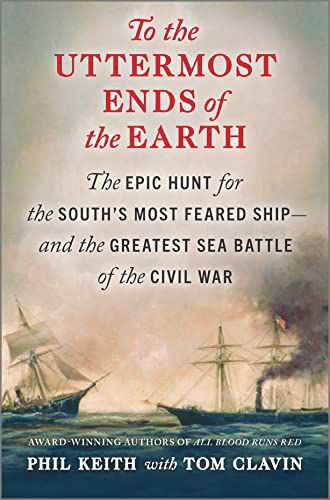 To the Uttermost Ends of the Earth: The Epic Hunt for the South's Most Feared Ship – and the Greatest Sea Battle of the Civil War (Phil Keith with Tom Clavin, Hanover Square Press, Toronto, Ontario Canada, 2022, 304 pp., illustrations, bibliography, index, $29.99, hardcover)
Give Way to the Right: Serving with the A.E.F. in France during the Great War (Chris Emmett, author, David Scott Stieghan, editor, University of North Georgia University Press, Dahlonega GA, 2021, 299 pp., photographs, appendix, bibliography, $24.95, softcover)
To Risk It All: Nine Conflicts and the Crucible of Decision (Admiral James Stavridis, USN (ret.), Penguin Press, New York NY, 2022, 323 pp., photographs, notes, bibliography, index, $28.00, hardcover)
SOG: A Photo History of the Secret Wars (John L. Plaster, Casemate Books, Havertown PA< 2022, 407 pp., maps, photographs, glossary, index, $49.95, hardcover)
At The Gates of Rome: The Fall of the Eternal City, AD 410 (Don Hollway, Osprey Books, Oxford UK, 2022, 367 pp., maps, photographs, bibliography, index, $30.00, hardcover)
Commanding Petty Despots: The American Navy in the New Republic (Thomas Sheppard, Naval Institute Press, Annapolis MD, 2022, 241 pp., photographs, notes, bibliography, index, $44.95, hardcover)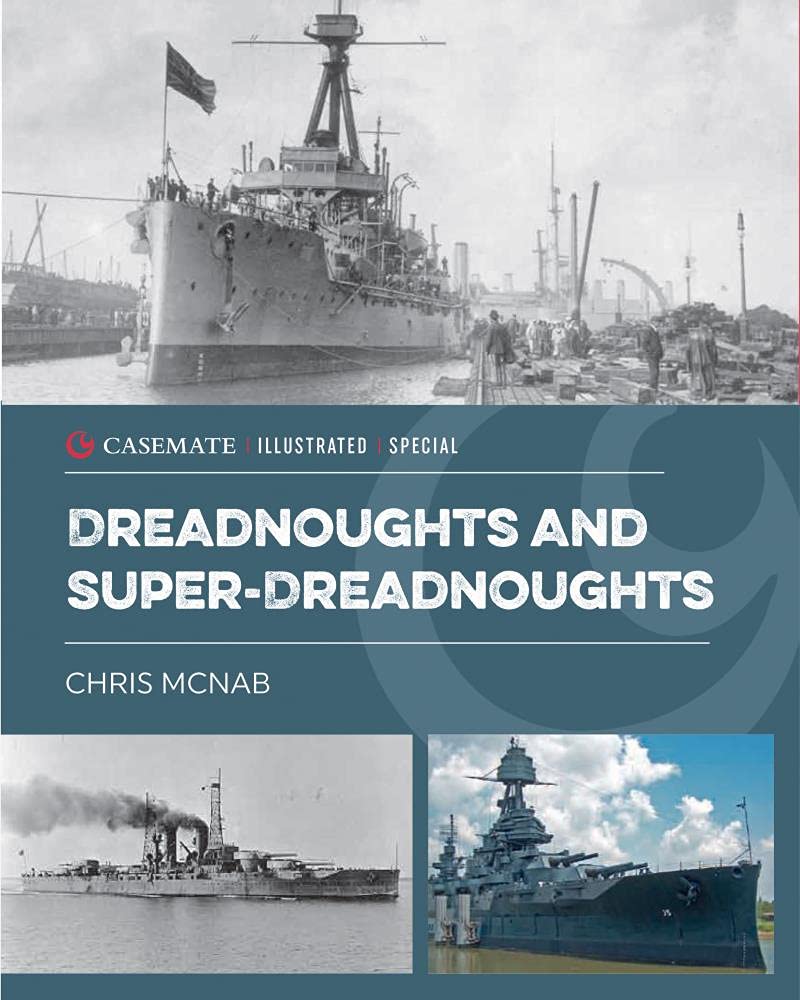 Dreadnoughts and Super-Dreadnoughts (Chris McNab, Casemate Books, Havertown PA, 2022, 223 pp., technical drawings, photographs, bibliography, index, $49.95, hardcover)
Drone War Vietnam (David Axe, Pen and Sword Books, South Yorkshire UK, 2022, 166 pp., photographs, bibliography, index, $42.95, hardcover)
Roman Conquests: Britain (Simon Elliott, Pen and Sword Books, South Yorkshire UK, 2022, 219 pp., photographs, bibliography, index, $39.95, hardcover)
The Battle of Sekigahara: The Greatest, Bloodiest, Most Decisive Samurai Battle Ever (Chris Glenn, Frontline Books, South Yorkshire UK, 2022, 204 pp., maps, photographs, appendices, bibliography, index, $42.95, hardcover)
Short Bursts
Flying Camelot: The F-15, the F-16, and the Weaponization of Fighter Pilot Nostalgia (Michael W. Hankins, Cornell University Press, 2021, $32,95, hardcover) This book is an in-depth look at fighter development, and the internal politics of the U.S. Air Force after the Vietnam War.
Fighting the Fleet: Operational Art and Modern Fleet Combat (Jeffrey R. Cares and Anthony Cowden, Naval Institute Press, 2021, $24.95, softcover) This primer on naval warfare discusses the facets of modern operations. It is detailed and includes discussion of the mathematical equations used to determine firepower and defense capabilities.
Laughter is the Best Weapon: The Remarkable Adventures of an Unconventional Soldier (Charles Ritchie, Pen and Sword Books, 2021, $39.95, hardcover) Brig. Gen. Charles Ritchie served 38 years in the British Army. Along the way he used humor to cope with the vagaries of military life.
Korean War Imjin River: Fall of the Glosters to the Armistice April 1951 – July 1953 (Gerry Van Tonder, Pen and Sword Books, 2022, $22.95, softcover) The Korean War evolved into a bloody stalemate until it ended. This work covers that period of the conflict.
Greece Against Rome: The Fall of the Hellenistic Kingdoms 250-31 BC (Philip Matyszak, Pen and Sword Books, 2021, $39.95, hardcover) This book examines the struggle between the Greek kingdoms and Rome over the course of 250 years. The focus is on the point of view of the Greeks.
The Battle of Nordlingen 1634: The Bloody Fight between Tercios and Brigades (Alberto Ribas, Helion and Company, 2022, $44.90, softcover) This in-depth examination of the Battle of Nordlingen explores the action, placing it among the larger circumstances of the Thirty Year's War.
Britain at War with the Asante nation 1823-1900: The White Man's Grave (Stephen Manning, Pen and Sword Books, 2022, $34.95, hardcover) The various campaigns Great Britain waged against the Asante nation are given detailed attention in this new work.
The Supersonic Bone: A Development and Operational History of the B-1 Bomber (Kenneth P. Katz, Air World Books, 2022, $50.00, hardcover) The B-1 was designed as a Cold War strategic bomber but found combat service in the wars afterward. This well-illustrated edition reveals the aircraft's long service.