by Michael Haskew
The Piaggio P-108 Bombardiere was a promising aircraft. Its four powerful engines and substantial 7,700-pound bomb payload gave it strategic capabilities, the only bomber produced in wartime Italy that could make that claim. However, the P-108 was produced in only limited numbers due to a lengthy development program, demands placed on Italian industrial capacity, and the scarcity of resources.
[text_ad]
The P-108 is notable for at least one other reason. On the morning of August 7, 1941, Captain Bruno Mussolini, the 23-year-old second son of Italian Fascist dictator Benito Mussolini and his wife Rachele, took off from an airfield near Pisa at the controls of a prototype of the bomber. The youthful officer apparently failed to gain altitude and crashed into a house. Along with two crewmen, the pilot was killed. Five other crewmen were injured.
Il Duce Wracked With Grief
Just after 11 that morning, Benito Mussolini was stepping into his private elevator at the Palazzo Venezia in Rome when one of his aides rushed up. ""There's been a crash at Pisa, Duce! Your son Bruno is wounded, and his condition is critical." The dictator steadied himself against the sliding iron door and asked quietly, "Is he dead?" When the answer confirmed his worst fear, Mussolini was wracked with grief. He was a changed man.
The oldest son, Lieutenant Vittorio Mussolini, was heard to say some time later, "There was a Mussolini before Bruno's death, and a Mussolini after it. Prior to August 7, 1941, despair was not part of his emotional range. The tragedy turned him into a different man whose lost stare, at times, provoked pity."
Mussolini hurried to the Santa Chiara Hospital in Pisa and gazed for a long time at the face of his dead son. Rachele was also devastated, but she remembered the most painful aspect of the ordeal as her husband's silence. "It was as if he had turned to stone," she said later.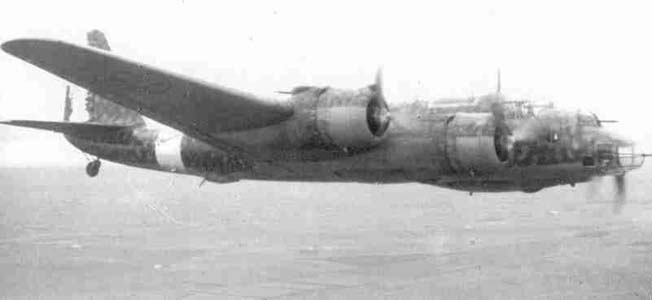 A Faulty Gas Switch
Quiet though he may have been, at times Mussolini was prone to an occasional outburst prompted by his grief. Colonel Gori Castellani commanded the 247th Squadriglia of the Regia Aeronautica, the Italian Air Force, to which Bruno and Vittorio were assigned. When the colonel came to the distraught father's office to extend his condolences, Mussolini bellowed, "I know why you are here! I know that you and everyone are pleased that I have suffered this loss. I don't want to hear anything from you! You can get out!"
An inquiry absolved Bruno of any fault in the fatal accident, and he was subsequently awarded the Gold Medal for Aeronautic Valor. The New York Times reported that the investigation revealed the cause of the accident to be "…the improper functioning of the gas switch, due to the great distance between the motors and the pilot's post."
An elaborate funeral was held at the Fascist Party headquarters in Pisa, and Bruno's body was interred in the family crypt in the San Cassiano cemetery in the town of Predappio. Ironically, this father who deeply mourned the loss of his own son was responsible for the similar grief suffered by so many other families.