By Christopher Miskimon
Full Reviews
To Besiege a City: Leningrad 1941-42 (Prit Buttar, Osprey Publishing, Oxford UK, 2023, 464 pp., maps, photographs, notes, bibliography, index, $40, hardcover)
Death and Life in the Big Red One: A Soldier's World War II Journey from North Africa to Germany (Joseph P. Olexa, edited by James R. Smother, University of North Texas Press, Denton, TX, 2023, 400 pp., maps, photographs, notes, bib-liography, index, $34.95, hardcover)
The Viking Battalion: Norwegian American Ski Troopers in World War II (Olaf Minge, Kyle Ward and Erik Brun, Casemate Books, Havertown, PA, 2023, 378 pp., maps, photographs, appendices, bibliography, index, $39.95, hardcover)
The Panzers of Prokhorovka: The Myth of Hitler's Greatest Armoured Defeat (Ben Wheatley, Osprey Books, Oxford UK, 2023, 316 pp., maps, photographs, notes, bibliography, index, $35, hardcover)
Leyte Gulf: A New History of the World's Largest Sea Battle (Mark E. Stille, Osprey Books, Oxford UK, 2023, 320 pp., maps, photographs, appendices, notes, bibliography, index, $30, hardcover)
Solomons Air War Volume 1: Guadalcanal August-September 1942 (Michael Claringbould and Peter Ingman, Avonmore Books, Kent Town, Australia, 2023, 248 pp., maps, photographs, appendices, notes, bibliography, index, $48.95, softcover)
Hitler's Maladies and Their Impact on World War II: A Behavioral Neurologist's View (Tom Hutton, MD, PhD, Texas Tech University Press, Lubbock TX, 2023, 234 pp., photographs, bibliography, index, $27.95, hardcover)
New and Noteworthy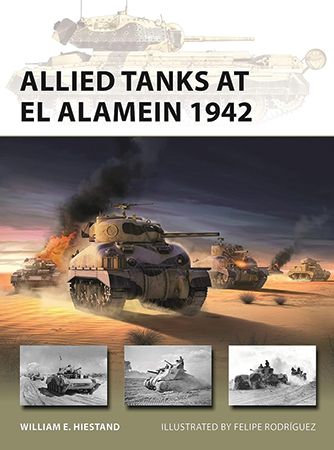 Allied Tanks at El Alamein 1942 (William E. Heistand, Osprey Books, 2023, $20, SC) A rejuvenated British Eighth Army used more than 1,000 tanks to attack El Alamein in October 1942. This new book reveals the history and build up to the offensive.
Soviet Tanks in Manchuria 1945 (William E. Heistand, Osprey Books, 2023, $20, SC) The Soviet armored offensive against Japan occurred in the final few weeks of the war. It devastated Japanese forces.
South China Sea 1945: Task Force 38's Bold Carrier Rampage in Formosa, Luzon, and Indochina (Mark Lardas, Osprey Books, 2023, $25, SC) An early 1945 U.S. Navy raid in the South China Sea destroyed more than 300,000 tons of Japanese shipping and cut a crucial supply line.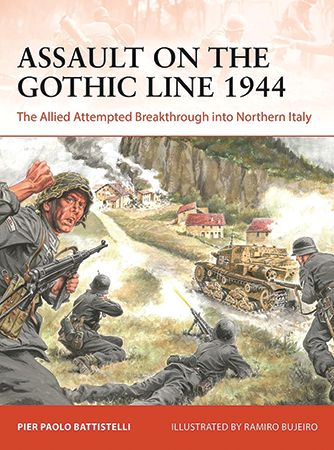 Assault on the Gothic Line 1944: The Allied Attempted Breakthrough into Northern Italy (Pier Paolo Battistelli, Osprey Books, 2023, $25, SC) The Anglo-American offensive against the German Gothic Line is a relatively unknown part of the war. This book examines it in detail.
Panzer Reconnaissance (Thomas Anderson, Osprey Books, 2023, $50,SC) An acknowledged expert on German armor examines the scouting forces of the motorized and panzer units.
Okinawa: The Last Naval Battle of WW2: The Official Admiralty Account of Operation Iceberg (John Grehan, Frontline Books, 2023, $56.95, HC) Based on the now-declassified secret British report of the action at the Battle for Okinawa.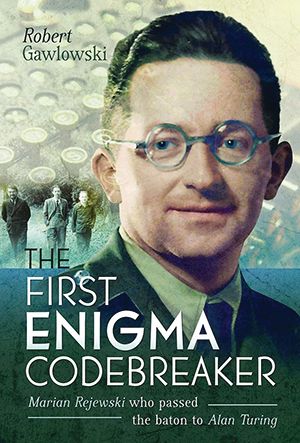 The First Enigma Codebreaker: The Untold Story of Marian Rejewski who Passed the Baton to Alan Turing (Robert Gawlowski, Pen and Sword Books, 2023, $42.95, HC) Rejewski's work and importance to Allied codebreaking examined.
Sustaining the Carrier War: The Deployment of U.S. Naval Air Power to the Pacific (Stan Fisher, Naval Institute Press, 2023, $32.95, HC) This story of the crews who kept American carrier forces fighting throughout the conflict.