By Joseph Luster
Polish developer 11 Bit Studios first released This War of Mine back in 2014, and the mark it left remains. There's nothing quite like this one when it comes to war games, as players are tasked with helping a group of civilians survive in the middle of a war-torn city. It's a heartbreaking but worthwhile experience through all of its peaks and valleys, and now it's available for an even wider audience thanks to the recent release of This War of Mine: Final Cut on PlayStation 5 and Xbox Series X|S.
Those who opt for the current-gen versions of This War of Mine won't just have to settle for the base game, which is nearly 10 years old at this point. The Final Cut version packs the game with upgraded 4K visuals, improvements to the user interface, remastered maps, new story content and more. Final Cut was previously released in 2019 to celebrate the game's fifth anniversary, and was made available as a free upgrade to those who already owned a copy of the original.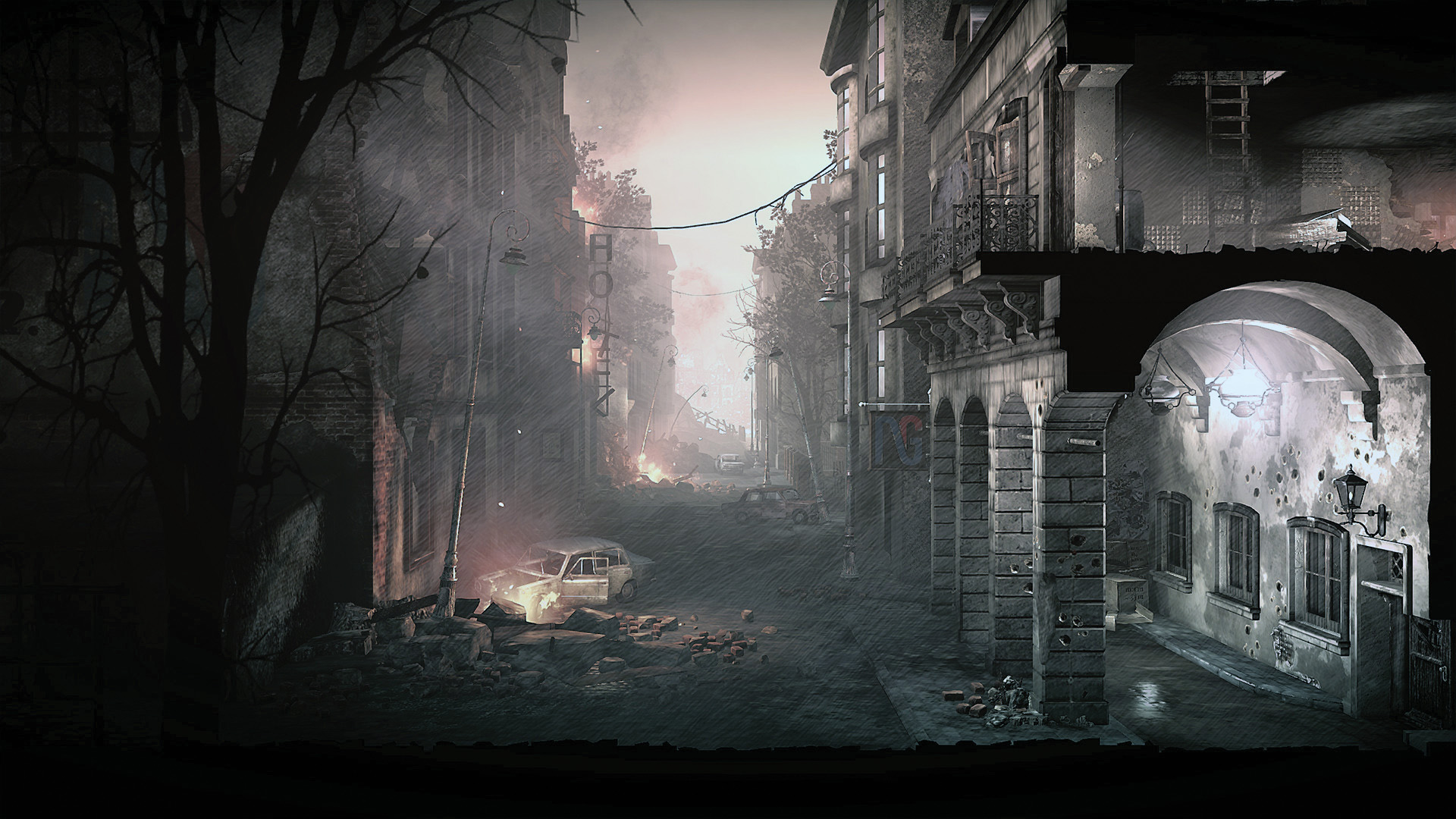 There are some other options for anyone who wants to ensure they have the full story, as well. This War of Mine: Complete Edition includes the This War of Mine: Stories narrative DLC, or that portion can be purchased separately on PS5 and Xbox Series. Unfortunately, this is a game that's all the more relevant today than even when it was initially released. 11 Bit Studios previously teamed up with British non-profit War Child—a cause dedicated to helping children affected by conflict—and delivered 100 percent of the net income generated by its DLC. Let's hope won't always be a necessary form of aid, and is eventually something left to the history books.
No matter what's going on in the world, though, This War of Mine remains an essential experience for the well-rounded war gamer. If you don't mind making your way through a rather harrowing simulation, you'll find the end result duly rewarding.
Genre: Strategy/Sim
Platform: PC
Publisher: 11 Bit Studios
Available: Now