Has this ever happened to you? You're on vacation or taking a trip and unexpectedly you stumble across a piece of history you didn't even know existed.
A few years back—at least 20—while vacationing with the family in southeast England (East Anglia), we got hopelessly lost in the countryside. Driving around through farmers' fields on the outskirts of Framlingham, we suddenly came upon an old control tower that looked exactly like the one I had seen in 12 O'Clock High, the great movie about the Eighth Air Force starring Gregory Peck.
As we got closer, we saw that the control tower had been converted into a museum dedicated to 390th Bombardment Group that had been based there at Parham Airfield. It had not been on our list of places to see, but we spent several hours there with the curator who, because of our intense interest in World War II (and probably because we were Yanks), showed us places that the usual visitors never get to see. It became one of the highlights of the trip.
The same thing sort of serendipitous discovery happened last winter while my wife and I were vacationing on the beautiful Big Island of Hawaii. We were driving around the island and, at the northern end outside the town of Waimea (also known as Kamuela), we accidently came across the site of Camp Tarawa.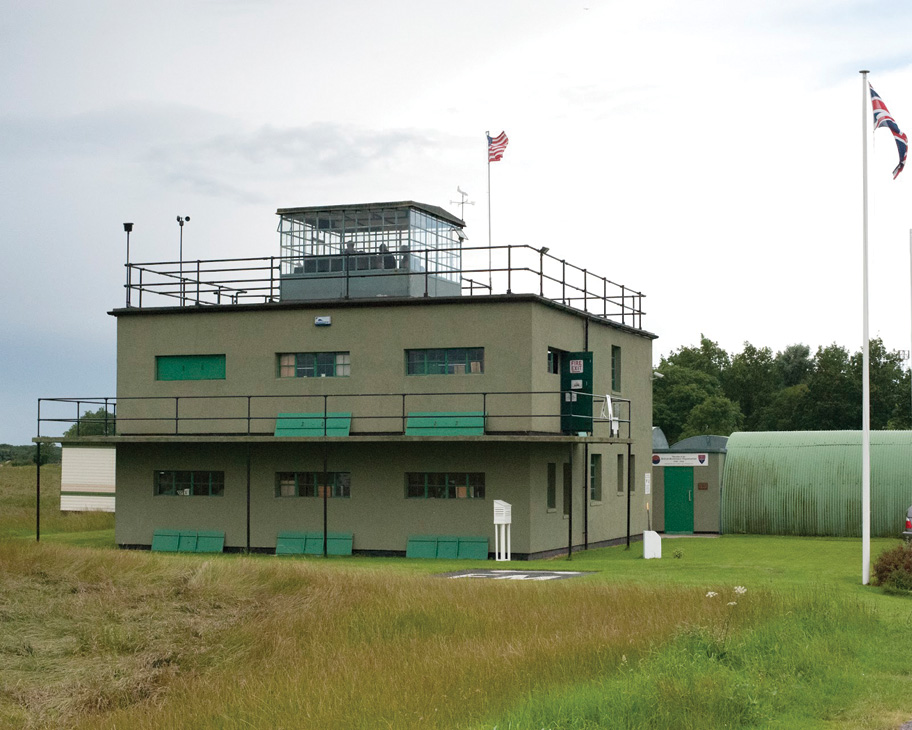 I must confess that I had never heard of Camp Tarawa, but a memorial to the 2nd and 5th Marine Divisions who trained there told me all about it.
Before the war, the land on which the camp existed was one of the largest cattle ranches in the United States. When it was decided that the Marines needed a training facility that replicated some of the Pacific islands where future battles would probably take place, the government leased 137,000 acres of the 250,000-acre Parker Ranch from Richard Smart, the owner, for $1.00 a year and turned it into a major Marine Corps camp.
The camp was constructed by the 2nd Marine Division in December 1943 after the division returned from its battle at Tarawa and used by the 2nd as a training ground for their upcoming battle at Saipan. After they departed, the 5th Marine Division moved in to prepare for the invasion of Iwo Jima. The Marines practiced amphibious landings at nearby Hapuna Beach, now a state park.
One of the stipulations of the lease was that the land would be restored to its premilitary state at the end of the lease. In November 1945, Camp Tarawa was closed and reverted to its civilian owners. Nothing is left of the sprawling Marine base now but a single Quonset hut and the memorial.
These "happy accidents" just go to prove that, practically everywhere you go, chances are there is something that has a direct connection to World War II. You just have to keep your eyes open and be ready for it.
Flint Whitlock, Editor