By Joseph Luster
For fans of brutal sniping action, there aren't many substitutes that can match what the Sniper Elite series brings to the table. Sniper Elite 5 continues the trend with a campaign set in 1944 France and centered on the events of D-Day, during which elite marksman Karl Fairburne uncovers a nefarious Nazi plot known as Operation Kraken. Before the Nazis are able to turn the tide of war back in their favor, Karl must cross enemy lines and use his absurdly precise skills to put an end to the operation and its mastermind, Abelard Möller.
One of the key highlights of Sniper Elite 5 is the way it incorporates multiplayer. Not only can you experience the full campaign and take down the Axis forces to stop Möller once and for all with a friend in two-player co-op, but there's a new Invasion Mode that really shakes things up and makes progressing through each mission a little more harrowing. Similar in some ways to the way invasions work in the Dark Souls series, other human players can attempt to halt your progress by invading your game in an effort to hunt Karl down with the help of other Axis soldiers.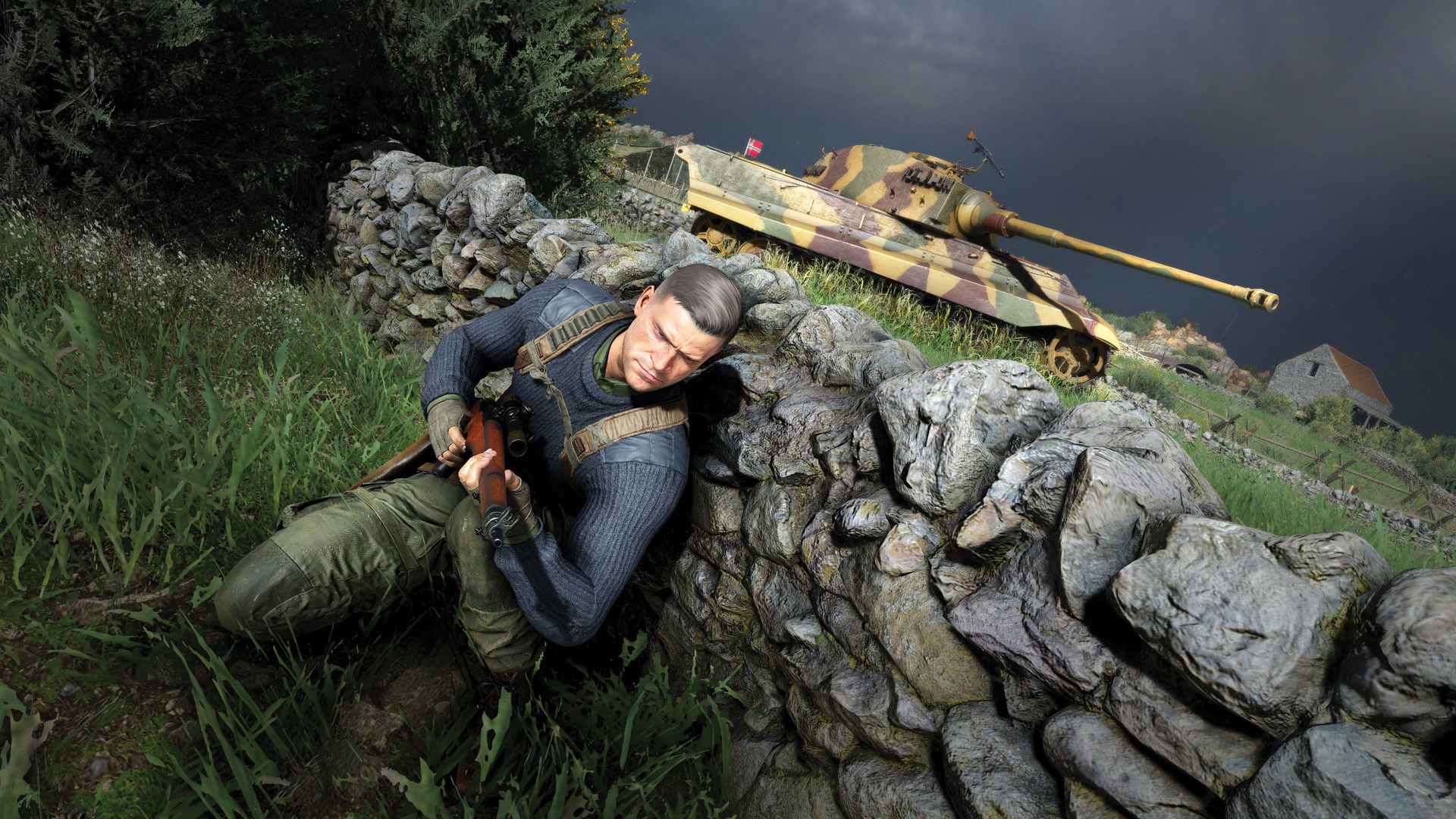 The AI soldiers can be used to help find Karl's location while the enemy player seeks out the best position from which to snipe our hero and call it a day with a major win for evil. Players aren't completely defenseless against these invaders, though. Karl can use phones scattered around each level to gather intel and ultimately find out where the invader is located to beat them to the punch. It's an effective means of upping the tension and stakes throughout each area, but whether this sounds like a thrill to you or not, it's completely optional. You can simply toggle Invasion Mode on and off in the game menu, so feel free to enjoy Sniper Elite 5 at your own pace.
Naturally, in addition to the advanced gun physics and accurate depictions of historical weapons, Sniper Elite's notorious Kill Cam is back and better than ever. Beyond the rifle and takedown kills, the Kill Cam can also be triggered with pistols and SMGs, and bullets can ricochet off bone for even more visceral damage. Like the previous games, it's all very gory, so much so that it goes completely over the top and transcends being off-putting in any way. These slow-motion X-Ray train wrecks are just a part of what sets the Sniper Elite games apart from the rest, adding in a touch of splatter excess to what is otherwise just a straight-up solid shooter series.
With enhanced weapon customization, new traversal mechanics that give your stealth options a boost, and many other improvements over its predecessors, Sniper Elite 5 is one all shooter fans should give a spin. It's available on PlayStation 4, PlayStation 5, Xbox One, Xbox Series and PC, and if you have Xbox Game Pass you can try it out free of charge.
Genre: Shooter
Platform: PS4, PS5, Xbox One, Xbox Series, PC
Publisher: Rebellion Developments
Available: Now