By Joseph Luster
What kind of war game player do you consider yourself to be? Do you fall on the side of the more arcade-style shooter entries, or do you long for your games to be as realistic and historically dense as possible? If the latter sounds more your speed, then you may be familiar with Gary Grigsby's War in the East, a war game that was originally released for PC back in 2010. Now a follow-up has arrived to add even more fuel to the strategic fire.
Acting as the spiritual heir to all the influential Eastern Front board and computer games of the past, the original War in the East covered the German-Soviet War 1941-1945, introducing intense battles with thousands of units engaging one another throughout the lengthy campaign. Garnering very positive reviews over the years thanks to its meticulous representation of World War II on the Eastern Front, War in the East had scale and ambition for days, and its sequel is looking to build upon that base with an even more robust experience.
Gary Grigsby's War in the East 2 takes the first game and gives it a full overhaul, making for a more challenging strategy experience atop an even more historically rich backdrop. From terrain and weather concerns to a highly detailed supply and logistics system, pretty much everything one could want has been taken into account in the latest version, which makes it ideal for experienced wargamers. The manual alone is hundreds of pages long—520 pages, to be exact, complete with appendices and designer's notes, all of which is also available in full-color physical hardcover form—thoroughly outlining what will be a very satisfying piece of software for those who find themselves craving a real test of their tactical prowess.
Scenarios in War in the East 2 range from a short tutorial centered on the Battle for Velikiye Luki to the four-month Destruction of Southwest Front, ultimately covering the full 1941-1945 Grand Campaign of the entire Eastern Front. Skilled players will gradually make their way through Operation Barbarossa up to the fall of Berlin for a total of seven Operational Scenarios and three Full Map Campaigns. On the other end of these battles sits what the dev team considers to be the "best AI opponent ever made by 2by3 for any of their games." The AI opponent has been completely redesigned and rebuilt by Gary Grigsby for War in the East 2 and boasts significant improvements in both offensive and defensive performance.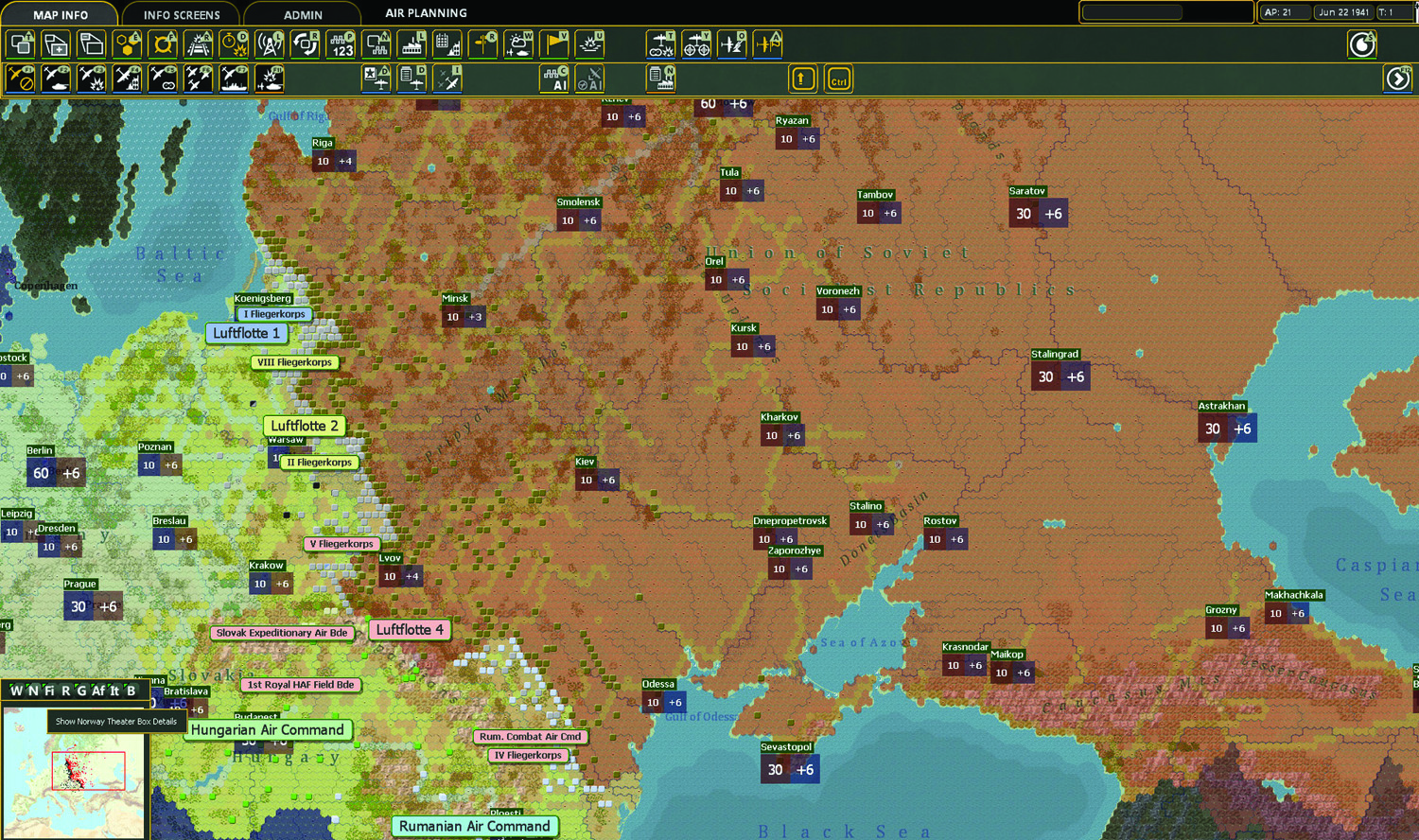 The team at 2by3 Games has spent years revisiting this pivotal conflict, and all of that arduous work has certainly paid off. From the presentation to the minutiae of the battle system, this is something that demands a keen mind and hundreds of hours from its players. If you're looking for a tough but rewarding strategy game that spares no effort when it comes to historical depth, Gary Grigsby's War in the East 2 is the gift that keeps on giving.
Publisher: Slitherine
Genre: Strategy
System: PC
Available: Now