By Christopher Miskimon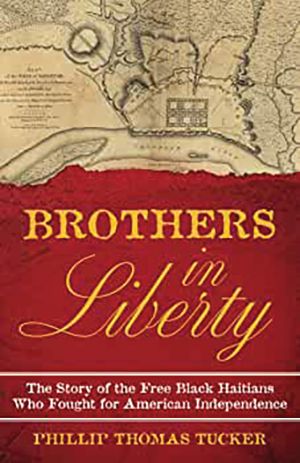 When British fortunes waned in the north during the American Revolution, they turned their attention south. They formed an expeditionary force which sailed from New York to Savannah, Georgia, which they captured in 1778. The city became a base of operations for the British in the region. To eliminate this threat, an international force attacked Savannah, consisting of Americans, French, Poles, Germans, Irish – and significantly a volunteer force of free Blacks from Haiti. They were the largest Black military unit in the war, the Chasseurs-Volontaires de Saint-Domingue. At Savannah, they formed the reserve during the assault, and after the French and American units were thrown back, the Haitians held their ground, launched a counterattack, and then stopped a British counterattack, rescuing the situation. Many of the Haitians who survived went on to fight in the Haitian Revolution, helping found the first Black republic in history.
The service the Black Haitian unit performed for the cause of liberty in the Western Hemisphere has never been fully appreciated, and is indeed unknown even to many students of military history. The author does excellent work correcting this imbalance with a detailed and well-written account of the Chasseurs' military exploits. The tale of the role these men played in the creation of the United States is informative and enlightening.
Brothers in Liberty: The Forgotten Story of the Free Black Haitians Who Fought for American Independence (Phillip Thomas Tucker, Stackpole Books, Essex CT, 2023, 352 pp., notes, $34.95, hardcover)