Full Reviews
Sign Here for Sacrifice: The Untold Story of the Third Battalion, 506th Airborne Vietnam 1968 (Ian Gardner, Osprey Publishing, Oxford UK, 2023, 304 pp., maps, photographs, bibliography, index, $30, hardcover)
Brothers in Liberty: The Forgotten Story of the Free Black Haitians Who Fought for American Independence (Phillip Thomas Tucker, Stackpole Books, Essex CT, 2023, 352 pp., notes, $34.95, hardcover)
White Sun Star: The Campaign for Taiwan (Mick Ryan, Casemate Publishers, Havertown PA, 2023, 340 pp., maps, $22.95, softcover)
Never Greater Slaughter: Brunanburh and the Birth of England (Michael Livingston, Osprey Publishing, Oxford UK, 2023, 224 pp., maps, photographs, notes, bibliography, index, $18, softcover)
Land of War: A History of European Warfare from Achilles to Putin (William Nester, Stackpole Books, Essex CT, 2023, 488 pp., maps, charts, photographs, notes, bibliography, index, $39.95, hardcover)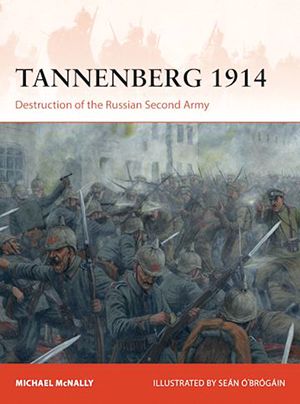 Tannenberg 1914: Destruction of the Russian Second Army (Michael McNally, Osprey Publishing, Oxford UK, 2023, 96 pp., maps, photographs, bibliography, index, $24, softcover)
Conquer We Must: A Military History of Britain 1914 – 1945 (R.D. Hooker, Jr., Casemate Books, Havertown PA, 2023, 298 pp., photographs, appendices, glossary, $34.95, hardcover)
Mongol Warrior Versus European Knight: Eastern Europe 1237-42 (Stephen Turnbull, Osprey Publishing, Oxford UK, 2023, 80 pp., maps, photographs, bibliography, index, $23, softcover)
Unsung Hero of Gettysburg: The Story of Union General David McMurtrie Gregg (Edward G. Longacre, Potomac Books/University of Nebraska Press, 2023, 316 pp., maps, photographs, notes, bibliography, index, $34.95, hardcover)
Short Bursts
Nambu Pistols: Japanese Military Handguns 1900-45 (John Walter, Osprey Publishing, $23, softcover) The Nambu is the iconic Japanese pistol. This new work covers the development and use of various Nambu models.
100 Greatest Battles (Angus Konstam, Osprey Publishing, $20, hardcover) The author has chosen 100 battles important for their decisiveness, impact, or innovation. Each battle summary is accompanied by detailed artwork.
Vietnam Combat: Firefights and Writing History (Robin Bartlett, Casemate Books, 2023, $37.95, hardcover) The author served as a junior officer in the 1st Cavalry Division starting in 1968. This memoir relates his experiences.
Target Saigon: 1973-75 Volume 4: The Final Collapse, April – May 1975 (Albert Grandolini, Helion & Company, 2022, $29.95, softcover) This final volume concludes the series with a look at the final battles for South Vietnam, as Communists forces finally conquered in their decades-long war.
Rise of the Mavericks: The U.S. Air Force Security Service and the Cold War, 1948 – 1979 (Philip C. Shackelford, Naval Institute Press, 2023 $34.95, hardcover) The history of how the USAF Security Service became a leading communications intelligence organization during the Cold War.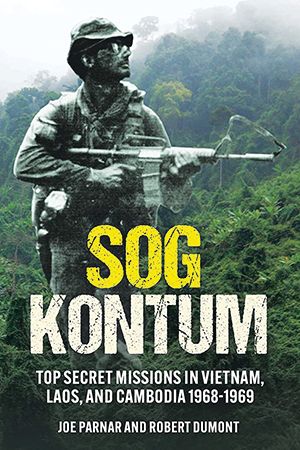 SOG Kontum: Top Secret Missions in Vietnam, Laos and Cambodia, 1968 – 1969 (Joe Partner and Robert Dumont, Casemate Books, 2023, $37.95, hardcover) Members of SOG were long prohibited from speaking of their activities. With passage of time, their stories can now be known.
Lieutenant General Edward A. Craig, Warrior Six: Combat Leader in WWII and Korea (Richard D. Camp, Casemate Books, 2023, $37.95, hardcover) Craig spent over 30 years in the Marine Corps. This book chronicles his extensive combat experience.
Black Space: The Nazi Superweapons that Launched Humanity into Orbit (David Axe, Pen and Sword Books, 2023, $34.95, hardcover) After World War II, German scientists served both the U.S. and Soviet Union in the Space Race. This book covers the various ways in which they contributed.
Elizabeth's Navy: Seventy Years of the Postwar Royal Navy (Paul Brown, Osprey Publishing, 2023, $60, hardcover) The Royal Navy shrank considerably after World War II but retained its professionalism and ability. This coffee-table books highlights this evolution.