This picture was taken by Army Pfc. Sidney Gutelewitz roughly a month after the D-Day Invasion, according to the Los Angeles Times. The Times reports that on July 13, 1944, Gutelewitz was with his gun crew in Normandy when he passed by a nearby field known as the Jayhawk cemetery. He crossed the road and saw 10 American generals assembling together, including General George S. Patton Jr. However, it took the Private until 1997 to know just what he was taking a picture of. That year, Gutelewitz received a letter from the United States Army Center of Military History. According to the Times, the Private then learned that he had photographed the funeral of Teddy Roosevelt Jr.
"Something You Don't See Every Day": Gutelewitz Unwittingly Recorded Teddy Roosevelt Jr.'s Funeral
Gutelewitz told the Times that he recognized General Patton and General Bradley leading some kind of funeral procession, and so he began to take pictures.
"It was a big funeral and something you don't see every day," Gutelewitz told the Times.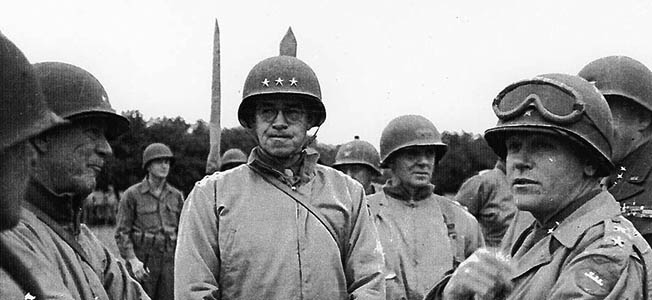 Roosevelt suffered health problems throughout the entire war. He had already developed a bad case of arthritis—mostly from injuries sustained in World War I—and was walking with a cane.
On July 12, 1944, just over a month after landing on Utah Beach, he died suddenly of a heart attack. He was fifty-six years old.
Gutell's rare photos are now part of a permanent collection at the Center for Military History.
Originally Published May 15, 2014