By Joseph Luster
There may not be a lot of big names in the modern warfare game coming out over the remainder of 2010 and the first few months of 2011, but that doesn't mean that WWII-based titles are completely off the radar. In fact, it's more or less business as usual on the PC front, especially when it comes to strategy-based takes on the war. With that in mind, we've highlighted a little bit of everything for all the budding tacticians out there, focusing on a few titles scheduled to hit between now and the first quarter of next year.
A couple of these titles also branch out to other classic contentions, from the not-so-distant "Forgotten War"—a subject rarely tackled in games of any kind—to a spin in time back to the 18th century, where the building blocks of modern warfare continued to pile atop one another. Choose your sides carefully, and know that cutting-edge simulated glances into the crystal ball of war are constantly popping up on the horizon.
---
Empire: Total War Gold Edition
The Creative Assembly has been working especially hard over the last year and some change, bringing both Empire: Total War in 2009 and Napoleon: Total War in 2010. Well, there's good news for anyone who slept on these real-time strategy gems, because Sega is publishing both together in a tight package dubbed Empire: Total War Gold Edition.
As the fifth in the Total War line—with Shogun, Medieval, Rome, and Medieval II preceding it—the real treat that Empire brought to the series was enhanced multiplayer. While playing against others in real-time battles was already an established aspect of the franchise, Empire added a full campaign multiplayer mode to the mix. This robust feature continued on in Napoleon, which also added a uniform editor for those that hold their combative carriage a crucial component to victory.
Critically, both Empire and Napoleon have lived up to the expectations set by the series' pedigree. It's the ideal destination for anyone looking for a full-flavored experience outside of the trappings of World War II. In that regard, consider Empire: Total War Gold Edition a potentially dangerous gateway drug. Sure, you start by dabbling in some harmless Napoleonic action, but next thing you know you're knee deep in everything from barbarian invasions to the warring fiefdoms of 16th century Japan. Don't say we didn't warn you.
Publisher: Sega
Developer: The Creative Assembly
System(s): PC
Available: Q4 2010
---
Panzer Command: Ostfront
As the title implies, Black Hand Studios' Panzer Command: Ostfront puts you in the shoes of a company-level commander fighting on the Eastern Front. You can choose to play on either the German or Soviet side in a series of turn-based tactical battles set on a variety of authentic historical campaigns.
Ostfront diverges from the pack in its customizability. Outside of the preset historical scenarios lies an infinite amount of randomly generated battles; sprawling fields on which you can wage war against an improved AI system. Of even more interest to fans of tinkering on designs of their own construct is the Map Maker, which provides tools for the creation of maps ranging from 500m to 2km in size. This is just one of the aspects that lends the game a Mod-Friendly atmosphere, something that extends to unit models, scenarios, campaigns, and more.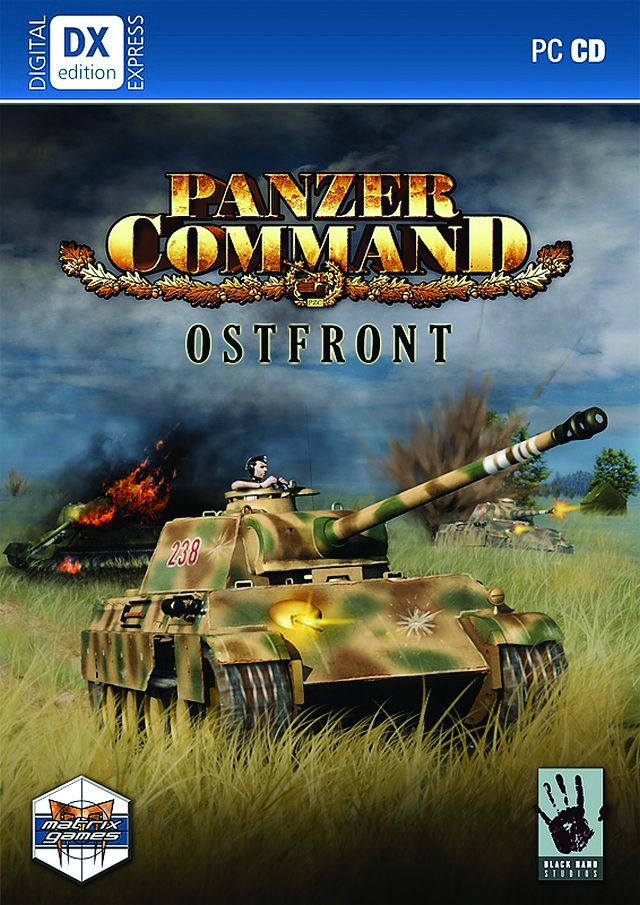 Though no word is currently out on whether or not Ostfront delivers all the promises made by Black Hand Studios, the potential is certainly there. It's positioned to dance on an intermediate level of complexity, so it may be perfect for those looking for that "just right" bowl of porridge when it comes to how deeply intricate their strategy games are. We'll find out if these fights on the theater of the Eastern Front are truly worth waging later this year.
Publisher: Matrix Games
Developer: Black Hand Studios
System(s): PC
Available: Q4 2010
---
Theater of War 3: Korea
Even when we're trying our darndest to stay focused on World War II specifically, it's tough to ignore one of the very few times the Korean War has entered the gaming landscape; after all, they don't call it The Forgotten War for nothing. Theater of War 3: Korea is a fresh expansion of Theater of War, a series started by developer 1C Company in 2007. Since its release, 1C has developed quite the line of followups under the Theater of War 2 moniker, including Africa 1943, Centauro, and Kursk 1943.
Those names alone show the experience 1C has in the theater of World War II specifically, so it's cool to see them branching out a little and zipping us ahead into the following decade. Both campaigns of Korea are set in 1950, and they concern the North Korean (June 25-August 20) and the American (September 15-October 8) sides. The battles in these campaigns will take players all over the Korean Peninsula, and involve strategies that run deep into resource management (reserves, fuel, ammo supply, etc.) territory.
With nonlinear dynamic campaigns and a control system that focuses more on squads than individual soldiers, Korea should have something new in store even for those well-versed in Theater of War's previous entries. Interestingly enough, the game was originally known as Theater of War 2: Korea, but the name was changed thanks to some delays in development. Hopefully we'll get a chance to give it a spin sooner or later, or else we may end up previewing Theater of War 4: Korea in a future issue.
Publisher: 1C Company
Developer: 1C Company
System(s): PC
Available: Q1 2011