By Susan Zimmerman
BACKSTORY: Although for the past 75 years history has had little to say about "Bally's Project," an effort to falsify State Department records to remove evidence of gross miscalculations prior to the attack on Pearl Harbor—the author recently discovered a small file of documents in the Frank A. Schuler, Jr. Papers, 1932-1991, at the Franklin D. Roosevelt Presidential Library and Museum in Hyde Park, New York, that corroborates the existence of Bally's Project and details the deception that went on behind locked doors.
"The alteration of the U.S.-Japan documents after Pearl Harbor became something of a legend among the old Far Eastern hands. Diplomats who had knowledge of the scheme to varying degrees are no longer alive. I was told about the 'project,' as it was referred to, by an old friend and senior colleague from my Japan days, William Turner. Bill, both taciturn and cautious, would never have disclosed unsubstantial information."
So wrote Frank A. Schuler, Jr., a former U.S. foreign service officer in pre-World War II Japan, in his unpublished 1980 memoir, Pearl Harbor Myths and Realities.
This bombshell statement was a long time in coming. It was 1946 when Schuler first learned of the sleight-of-hand activities going on behind closed doors. "After Pearl Harbor," he wrote, "the officials in the Division had secretly removed from official documents any and all incriminating evidence which would place blame on those responsible for the misguided advice given to the Secretary of State Cordell Hull and President Roosevelt which led to the disaster at Pearl Harbor."
Insinuations arose immediately that Roosevelt knew the attack was coming, a fact acknowledged by his Presidential Library, which states, "Almost as soon as the attacks occurred, conspiracy theorists began claiming that President Roosevelt had prior knowledge of the assault on Pearl Harbor. Others have claimed he tricked the Japanese into starting a war with the United States [see sidebar on the McCollum Memo] as a "back door" way to go to war with Japan's ally, Nazi Germany.
"However, after nearly [75] years, no document or credible witness has been discovered that prove either claim. Most scholars view Pearl Harbor as the consequence of missed clues, intelligence errors, and overconfidence."
The horror of the 75-minute attack on American Army, Navy, and Air Corps facilities in Hawaii that left in its wake more than 2,400 U.S. personnel killed, almost 20 U.S. Navy ships (including eight battleships) damaged or destroyed, and almost 200 planes destroyed still triggers shockwaves. Since December 1941 Americans have wanted someone held accountable for the day of infamy.
The blame for being unprepared for the attack was quickly laid on the shoulders of Rear Admiral Husband E. Kimmel, Commander-in-Chief of the U.S. Pacific Fleet, and Lt. Gen. Walter C. Short, the U.S. military commander responsible for the defense of installations in Hawaii. Both were found guilty of "dereliction of duty" by the Roberts Commission in 1942.
The Dorn Report in 1995 later concluded, "The responsibility … should not fall solely on the shoulders of Admiral Kimmel and [General] Short; it should be broadly shared." While all eyes were on the commanders of the fleet after the attack, a "project" was put into motion that flew completely under the radar.
The individuals involved were diplomats who took matters into their own hands by literally rewriting history. Their motive for this was to erase any trace of culpability in the attack that could be attributed to their intelligence failures. Although these diplomats are long gone, there is no expiration date on the truth; the time is now to tell the truth about Bally's Project.
It started nine days after the Pearl Harbor attack with a document dated December 16, 1941, on Department of State letterhead and initialed S.K.H. (for Stanley K. Hornbeck, political adviser to Secretary of State Cordell Hull). It read: "Mr. Secretary: We have arranged with Mr. Spaulding for him to take charge of and set three or four men to work upon compilation of documents in United States-Japanese relations for the period September 18, 1931 to December 7, 1941. Mr. [Maxwell] Hamilton, Mr. [Joseph W.] Ballantine, Mr. [Alger] Hiss and I will keep in close touch with this work as it proceeds. Mr. Ballantine will have special charge of the data relating to the exploratory conversations of this year." [A note on the document indicates that Alger Hiss initialed the document for Hornbeck.]
In Frank Schuler's personal account, he named his superiors (three of whom were involved in the "compilation of documents") and their errors of judgment. "Before World War II, the military depended upon the Department of State for their political intelligence. Ambassador Joseph C. Grew in Tokyo; Stanley K. Hornbeck, Political Advisor to the Secretary of State, Cordell Hull; and Maxwell Hamilton, Chief of the Division of Far Eastern Affairs, and Joseph W. Ballantine, Advisor on Far Eastern Affairs, totally misread the Japanese threat.
"These men were duped by the Japanese into thinking that they could secure a secret, negotiated détente with the Japanese. On the other hand, the Japanese were trying to bluff the United States into thinking they were prepared to limit their demands in Asia.…"
The following excerpt from a personal 1971 letter from William (Bill) Turner to Schuler provides specifics about a colleague who was required to participate in falsifying the records to remove evidence of his superior's "gross miscalculations" prior to the attack on Pearl Harbor.
 "Some time during the years 1943-44, when I was 'on loan' to the Navy Department, my old friend and fellow Japan-hand Max W. Bishop came to my house for dinner. He was then on duty as a subordinate officer in the Division of Far Eastern Affairs (FE) of the Department of State. During the evening he told me in some detail and with unconcealed wrath that after the Pearl Harbor debacle he, and as I remember, other subordinates in FE had been required by Dr. Stanley K. Hornbeck, the then-Chief of FE, to comb through the office files and to extract copies of all Dr. Hornbeck's memoranda to the Secretary of State dealing with Japan.
"At this point of time my memory is not clear as to Hornbeck's intended disposition of these papers, but my impression is that, according to Max, he meant to expunge from the files the record of his [Hornbeck's] gross miscalculations as to Japan's intentions and capabilities in the pre-Pearl Harbor days.
"I would suggest that if you want to pursue this matter further, you might get in touch with Max, who I feel sure, would be glad to give you a first-hand account of his unwilling part in an episode which aroused in him so much chagrin and ire.…"
The discovery of the documents in the Schuler Papers held at the Roosevelt Presidential Library revealed bombshell after bombshell about Bally's Project. One of the many critical revelations came from Helen Shaffer, a former secretary who worked in the Far Eastern Division of the Department of State from 1940-1941.
In 1963, Shaffer, who was an old acquaintance of Schuler and his wife Olive from their State Department days in 1941, "revealed she was the secretary assigned to Ballantine on the project. She had been told that it was a 'secret' project; admonished she was not to tell anyone what she was doing; that she had worked in a locked room in which no one other than the few involved were permitted to enter; also that the room was filled with filing cabinets which had been transported there from the central files."
In one of her several affidavits, Olive Schuler recounted a discussion she had with Shaffer about her unwitting role in altering documents. "She stated she clearly recalled shortly after the Pearl Harbor attack being required to retype memoranda and communications 'as though from hindsight,' isolated in a room made inaccessible to others with the explanation that her assignment was highly confidential."
Although these accounts from Helen Shaffer are documented in several affidavits, Shaffer herself would not go on record. In this same affidavit, Olive Schuler recalled that when she asked Shaffer about this, "She advised me that under no circumstances did she want to become involved. The reason, she stated, was that she was presently employed by the State Department and she did not 'want what happened to Frank [Schuler] to happen to me.'"
After Helen Shaffer adamantly refused to get involved, the following conversation (contained in an affidavit dated December 12, 1994, by Helen Thomas and Olive Schuler in the Franklin D. Roosevelt Presidential Library) between Helen Shaffer and Helen Thomas (a United Press International reporter for almost 60 years and family friend of the Schulers) ensued:
Helen Thomas: "Why would they have been out to get [Frank]?"
Helen Shaffer: "Because he opposed the policy. They thought he was interfering."
Thomas:  "But he turned out to be right!"
Shaffer: "That was the problem! And they felt they had to do something about that."
Thomas: "Olive told me you had said that they rewrote documents from hindsight, that, in fact, you did the retyping."
Shaffer: "Yes, I did. I got so tired of retyping those damned, long documents on those clumsy typewriters. Not only that, but they revised parts of the Foreign Relations Series. I finally asked for a transfer out of the Division."
Thomas: "But what they did was a crime! How could they have done that?"
Shaffer: "Well, I guess they felt that was the only way they could absolve themselves of blame."
Shaffer's remark about "what happened to Frank" involved a memo that became the underpinnings for Frank Schuler's unrelenting search for the truth. Three months before Pearl Harbor, on September 13, 1941, Schuler and five others in the Far Eastern Affairs office who had recently been in Japan drafted a memo that stated Japan's negotiations with the United States were a bluff and that war was imminent.
The six who signed the memo were Cabot Coville, John R. Davies, Herbert Fales, Joseph M. Jones, Frank A. Schuler, and E. Paul Tenney. Although the memo did eventually reach Secretary of State Cordell Hull, the five were reprimanded for their insubordination by Maxwell Hamilton, the chief of their department. Of the six signers, only Schuler would not apologize.
That September 13 memo changed the course of Schuler's life. While the fate of Schuler's five other colleagues is unknown, his career was damaged from then on, and the repercussions were serious.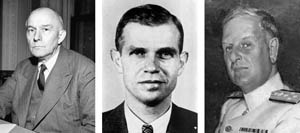 Perhaps in retribution he was transferred to the island of Antigua in the Caribbean, ostensibly to establish a consulate there. Despite his appeals for an assignment that would draw on his Japanese language skills and background in the national effort against the Japanese, he remained on Antigua until 1943. He was then transferred to the U.S. Consulate in Windsor, Ontario, Canada. In 1944, Schuler was informed that he would be transferred again, this time to Noumea, New Caledonia, in the South Pacific, to work with the Office of War Information (OWI).
But when he arrived in Noumea on June 27, 1944, he discovered that OWI had never maintained any operations in Noumea and that he was in fact expected to replace the resident American consul there. Disgusted with his treatment by the State Department, Schuler decided to resign from the Foreign Service that day, and on the following day he sent a telegram to the Secretary of State with that message.
In a telegram that reached Schuler on June 30, the chief of the Division of Foreign Service Personnel directed him to remain at his post, but when the Secretary of State did not reply to the resignation message by July 4, Schuler left Noumea. He was terminated for "abandoning his post."
In 1976, Schuler brought a suit against the Department of State seeking "both correction of his State Department personnel file and an award of monetary benefits lost due to the government's allegedly improper treatment of him between 1944 and 1953."
In the suit, Schuler's lawyer asserted that "on September 13, 1941, a memorandum signed by Schuler and five associates was circulated at the State Department. The memorandum reportedly called for a re-evaluation of our policy toward Japan and warned of the nation's hostility toward [the U.S.].
"The chief of the Division of Far Eastern Affairs strongly reprimanded the authors of the document and demanded an apology, which Schuler says he did not offer. On November 7, 1941, he was transferred to the Caribbean to establish a consulate on the island of Antigua."  (Schuler's request to restore his pension was also denied.)
Although Schuler was defeated in the courts, he hit pay dirt at the National Archives, where he discovered altered documents. The January 26, 1977, Washington Postarticle by Michael Kernan, "The Schuler Files: Life Under a Cloud," described finding these documents.
Kernan writes, "Last year, with the aid of his youngest son Peter, 27, a recent graduate of William and Mary Law School who is devoting full time to the cause, Schuler made a telling discovery: In the [National] Archives at Suitland, Maryland, the nearly 100 volumes of State Department records covering 1936-40 and the loose material for 1941 had been chopped up so badly that when one held a book by the binding, bits of paper rained out like confetti. The Schulers were so excited they had a picture taken of the sight. They also found evidence that other papers had been rewritten and revised."
Olive Schuler also remembered: "The foregoing activity of attempting to retype documents became clearly evident as a result of comparison with numerous originals and their 'superseded' versions obtained from the Archives in the search that was conducted by my son, Peter, and my husband, Frank in 1976."
In several July 2016 email messages this author exchanged with Peter Schuler, he remembered the research: "I saw the records at the National Archives and they were indeed quite obviously either ripped out of the '41 volume or, from my father's telling, key despatches skillfully altered to present disingenuous views that the majority of Embassy staff, Ambassador Grew and others, were actually prescient, ever watchful, and fully appreciated the Japanese threat."
In a follow-up email, Peter Schuler recalled, "I'm amazed I remembered the name but it was the late Fred Maroon, one of the top Washington news photographers of the time and a close friend of Helen Thomas [UPI White House correspondent], who took the photos at the National Archives facility in Suitland, Maryland."
Evidence of missing papers can be traced back to 1941. Foreign Service officer Max W. Bishop (later U.S. Ambassador to Thailand, 1955-1958), who was involved in assisting Secretary of State Cordell Hull, recalled the disappearance of pre-Pearl Harbor files in this 1993 interview conducted by Thomas F. Conlon:
Conlon: "Well, then you returned to the Japan Desk, and, as I recall you saying, you were involved in taking notes or otherwise assisting Secretary Hull in the negotiations with Admiral [Kichisaburo] Nomura [ambassador to the U.S. in 1941] and, later, Ambassador [Saburo] Kurusu, in 1941?
Bishop: "Yes, that was my principal job. I kept all of the pre-Pearl Harbor files in my office in a filing cabinet which had a lock on it, the same as almost every filing cabinet in the Department of State and throughout the government."
Conlon: "Was this a combination or a key lock?"
Bishop: "A key lock. When you left the Department, you took your keys down to a board near the front door of the State Department and hung them up there."
Conlon: "There was nobody watching the keys?"
Bishop:  "Oh, yes, there was somebody there all the time, but nothing was well-protected. And I don't think that anybody particularly cared. Classified material was protected—it wasn't left out in the open, or anything of that sort. I don't know whether we had Communist agents in the Department at the time. As you know from the 'Pumpkin Papers….'"
(Note: The 1938 Pumpkin Papers consisted of 65 pages of retyped secret State Department documents, four pages in Hiss's own handwriting of State Department cables, and five rolls of undeveloped film. They were dubbed the Pumpkin Papers because FBI informant and ex-communist Whittaker Chambers kept them hidden in a pumpkin in his garden. During Senator Joseph McCarthy's hunt for communists within the government, Hiss was accused of being a Soviet spy in 1948. He was convicted of perjury regarding testimony about his alleged involvement in a Soviet spy ring before and during World War II. He spent four years in prison.)
Conlon: "Well, this could have been the time when those documents were taken from the Department."
Bishop: "Alger Hiss was in the Department. Whenever Alger Hiss went on leave, I took his place, in Stanley Hornbeck's office, where he was principal aide to Hornbeck. [Hiss] was a very fine man, a person you would enjoy talking with. But I noticed that, once in a while, he had some dubious, Left Wing characters in the office. But that's another story." [Note: From 1939 to 1944, Hiss was an assistant to Stanley Hornbeck, a special adviser to Secretary of State Cordell Hull on Far Eastern affairs.]
As noted in the December 16, 1941, State Department memo, the arrangement was for "three or four men to work upon compilation of documents in United States-Japanese relations for the period September 18, 1931 to December 7, 1941." Joseph Ballantine, Alger Hiss, and Stanley Hornbeck were three of the four individuals named in the memo whose job it was to "keep in close touch with this work as it proceeds."
"Bally, [Joseph Ballantine] as he was referred to, would eventually become useful in the cover-up activity," wrote Olive Schuler in a later memo.
Although the Schulers had a vested interest in Bally's Project, there were other colleagues of Frank's, though they had nothing to gain, who confirmed this. The following document (from the Schuler Papers held at the Roosevelt Presidential Library), identified "As tho' from hindsight in 1945," addresses the falsification of documents:
"Schuler had been told by a colleague (Bill Turner) (about five years after Pearl Harbor) that the documents exchanged between State and the Embassy in Tokyo re pre-Pearl Harbor negotiations and relations with Japan had been 'amended, rewritten, destroyed, etc.'
"In the fall of 1971, Schuler, having already started his research, decided to get in touch with people who might have some personal knowledge on the subject…. The alteration and/or destruction of the files was accomplished in a very secretive manner with Grew manipulating it in such a way that each was working independently of the other making it more difficult for any of them to know the whole story of what was going on.
"In 1963-64, Helen Shaffer told Schuler's wife that she had retyped documents written before Pearl Harbor for Joseph Ballantine which were being rewritten 'as though from hindsight.' She had no idea what was going on, she said, as it never occurred to her that files were being altered.…"
In Schuler's unpublished 1980 memoir, Pearl Harbor Myths and Realities, he further described the behind-the-scenes machinations: "After Pearl Harbor these State Department officials, Mr. Hull's 'principal advisors,' and subordinates working for them, altered and withheld diplomatic documents so as to manipulate the evidence available to the investigative bodies that sat from 1942 thru 1946 to investigate the blame for the disaster. Unlike their military counterparts, these diplomats successfully avoided any intense scrutiny and in so doing saved their careers.…"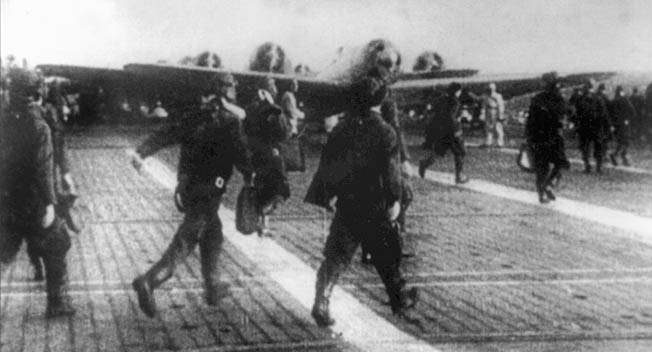 These diplomats "dodged the bullet" on blame and allowed for a grave miscarriage of justice that wrongly accused Kimmel and Short of "dereliction of duty," a charge that would have been rightly served on them, i.e., the diplomats.
Frank and Olive Schuler's effort to set the record straight was an uphill battle. As Frank recalled in his memoirs, "I began my research in 1970 after which my wife joined to help me, she having worked in the Division of Far Eastern Affairs of the Department of State as well. I am convinced that the cause of the worst military disaster in our history remains unresolved because of the highly successful cover-up by the diplomats involved. What happened can only be reconstructed by someone who was 'on the scene' at this time. My wife and I were."
Early on, Schuler was reaching out to both colleagues and friends to gather information. On October 6, 1973, he penned the following letter to family friend Jeanne Dixon, a well-known astrologist who consulted with President Richard Nixon:
"Dear Jeanne: You have asked me why I felt it was important that the truth about Pearl Harbor be revealed at this time. In the first place, and in my humble judgment, President Nixon has been deceived by his advisors in almost the same fashion that President Roosevelt was deceived with respect to Pearl Harbor.
"If ever there was a time in the history of this nation when Americans need and should be made aware that the Office of the Presidency can, and should be, the ultimate repository of historical truth, it is now!
"In the second place, most of the principals involved in concealing the truth about Pearl Harbor (the destruction, alteration, and rewriting of documents) have passed on. Those left are obviously determined to carry the secret with them to their graves—unless forced to do otherwise. On my part, I am the only one left of officer rank who knew not only what took place but, as well, the men who did it.
"In the third place, and possibly most important of all is the obligation owed to the American people that the true story of why and how Pearl Harbor happened be recorded for posterity.
"Finally, revelation of the true story of Pearl Harbor is a debt owed not only to the memory of those who died there and the thousands who died needlessly thereafter, but to the military services in general, as well as to the memory of Admiral Kimmel and General Short (dear friends of yours I know) who went to their graves with the guilt of Pearl Harbor still upon them.
"As you are aware, I have kept silent on this matter for many years because of my deep seated belief that the truth would eventually come out. Since it has not, and since you told me many years ago that in God's timing I was to reveal the truth of a great American tragedy, perhaps you will understand better than any of us that the time is now."
When Frank Schuler died in 1996, his work was unresolved, but he left a trail of clues. Although, as he states, the diplomats involved are long gone, their illicit activities certainly should be recorded for posterity. A new chapter awaits the history books.