The military career of General Winfield Scott—called "Old Fuss and Feathers" because of his keen attention to military discipline and appearance—spanned much of the first half of the 19th century, from before the War of 1812 to the Civil War. Scott played a major role in many military, as well as diplomatic and political, events of this long era.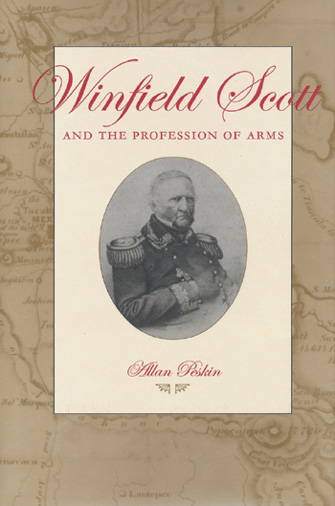 Recent biographies of Scott have focused on his endeavors in consolidating and expanding the United States and his purported quest for personal glory. Professor Emeritus Allan Peskin, in his Winfield Scott and the Profession of Arms (Kent State University Press, Kent, OH, 2003, 328 pp., illustrations, maps, notes, sources, index, $49.00, hardcover), concentrates on Scott's efforts "toward the creation of a professionalized, bureaucratized military organization as opposed to the ad-hoc people's army favored by Presidents Jefferson, Jackson, and Polk and by various frontier-schooled officers."
Scott was born in Virginia in 1786. He was commissioned an officer in the fledgling U.S. Army in 1808. After being captured and exchanged at the beginning of the War of 1812, he distinguished himself throughout the remainder of the war. He was promoted to brigadier general in March 1814 and led his brigade to victory over the British at the Battle of Chippewa (July 5, 1814). Scott emerged a national hero and brevet major general after defeating the British at Lundy's Lane (July 25, 1814).
After the War of 1812, Scott traveled to Europe to study military developments there. After his return to the United States, he participated in a number of diplomatic missions and led U.S. forces during the 1832 Black Hawk War and the Second Seminole War, 1836.
Scott was appointed commanding general of the Army in 1841. Amid political bickering and debates on strategy, Scott led an invasion of central Mexico via Vera Cruz during the 1846-1848 Mexican War. After capturing Vera Cruz (March 27, 1847), Scott's force advanced toward Mexico City and fought a number of battles on the way, including Cerro Gordo (April 18, 1847), Contreras and Churubusco (both on August 20, 1847), Molino del Rey (September 8, 1847), and Chapultepec (September 13, 1847). Mexico City was captured on September 14, 1847, and the war was concluded five months later.
Scott, who had gained popularity as a result of the Mexican War, ran for president in 1852, but he lost the election. At the beginning of the Civil War, his "Anaconda Plan" was designed to strangle the Confederacy by blockades and the capture of the Mississippi Valley. Scott retired in 1861 and died five years later.
and "The Training Cycle." A number of officers who rose to senior ranks during World War II, including George C. Marshall, Joseph W. Stilwell, and Albert C. Wedemeyer, served in the 15th Infantry Regiment, and their formative experiences in China are perceptively and presciently chronicled. The author used numerous documents, reminiscences, and the unit newspaper in writing this highly readable and interesting account of the 15th Infantry Regiment in China.
---
In Brief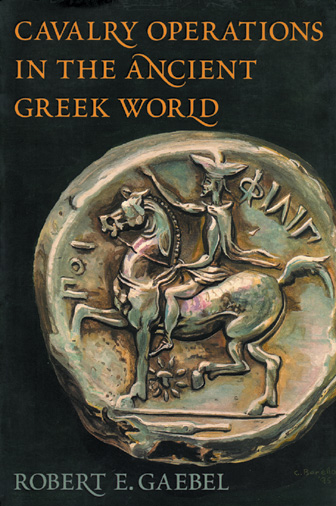 Cavalry Operations in the Ancient World, by Robert E. Gaebel, University of Oklahoma Press, Norman, 2004, 368 pp., maps, chronology, notes, bibliography, index, $19.95, softcover.
The period of c. 500-150 bc witnessed significant changes in military culture, organization, and the application of force on the battlefield in the ancient Greek world. Successful commanders, according to professor emeritus of classics Robert E. Gaebel, "recognize or create and then employ tactics that allow them to exploit the difference." One possible means of gaining an advantage over one's adversary, which is the focus of this study, is the adroit and innovative use of cavalry. Gaebel argues that evaluations of cavalry employment in the ancient Greek world are based on the standard set by Alexander the Great. According to the author, this is unrealistic and anachronistic. Alexander inherited the cavalry tactics used by his father. Cavalry was used more in the east due to the terrain and the military practices of the indigenous people. Gaebel begins this book with a discussion of horses, horsemanship, riding without stirrups, and stable management. After an analysis of the use of cavalry at numerous battles, ranging from Phalerum in 511 bc to Pydna in 168 bc, the author shows that after the era of Alexander the Great, cavalry rarely played a decisive role. This was largely due to the relative equality of leadership and technology of later forces. There is much more to this scholarly yet readable book. It is an outstanding, thought-provoking study.
---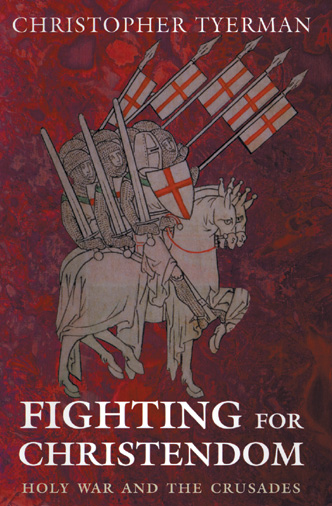 Fighting for Christendom: Holy War and the Crusades, by Christopher Tyerman, Oxford University Press, New York, 2005, 258 pp., chronology, illustrations, maps, reading list, index, $26.00, hardcover.
The romantic and popular image of the Crusades—"mailed knights bearing crosses on surcoats and banners, fighting for their faith under an alien sun"— is, according to British historian Christopher Tyerman, misleading and inaccurate. The ideology and rhetoric of the Holy Land Crusades (that began in 1096) were easily applied, according to Tyerman, "to internal religious and political conflicts within Christendom and to frontier wars with non-Christians." This rationalization and practice included wars against "heretics" in France that resulted in brutal land seizures; campaigns against the Moors in Spain; military operations to eliminate papal rivals; and blatant "ethnic cleansing and territorial aggrandizement" as part of a process of Christianization and Germanization of the Baltic provinces.
Crusading in feudal society was also a significant business venture, with allegiances frequently dictated by ties of lordship and clientage. After the Middle Ages, the West portrayed the Crusades in the Holy Land as the triumph of superior Christian values and Occidental culture over an inferior Islam. In this thought-provoking and timely study, Tyerman concludes that any historical link between medieval crusading and modern imperialism is "wholly unhistorical." Moreover, the idea "that the modern political conflicts in the Near East or elsewhere derive from the legacy of the Crusades or are being conducted as neo-crusades in anything except extremist rhetoric is deceitful."
---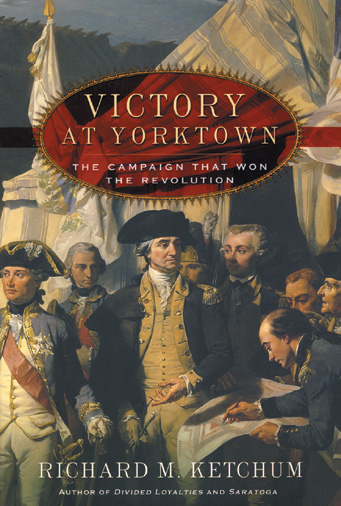 Victory at Yorktown: The Campaign That Won the Revolution, by Richard M. Ketchum, Henry Holt, New York, 2004, 351 pp., illustration, maps, source notes, bibliography, index, $27.50, hardcover.
Richard M. Ketchum is well known to students and scholars of the American Revolution. His most recent book is. In what is mainly a synthesis of secondary source materials, supplemented by interesting unpublished correspondence and diaries, Ketchum begins Victory at Yorktown by examining the leadership of General George Washington. Ketchum then chronicles the complex diplomatic and military background prior to and during the first five precarious years of the war. The year 1780 was a watershed in the conflict, as treason was exposed, mutinies were suppressed, the weight of French military assistance began to be felt, and the Americans began offensive operations in the Carolinas. This finely crafted narrative then recounts the joint American-French land and naval operations before and during the siege of the British in Yorktown, which began on September 28, 1781. The British, with their band playing "The World Turn'd Upside Down," surrendered on October 19, 1781. Yorktown was the decisive battle of the war of independence, even though peace negotiations dragged on for over a year and it took until November 1783 for the British to evacuate New York. In this superb book, Ketchum brings to life the characters and spirit of the American Revolution.
---
Waterloo, June 18, 1815: The Battle for Modern Europe, by Andrew Roberts, HarperCollins, New York, 2005, 139 pp., maps, notes, bibliography, $21.95 hardcover.
The British victory at the decisive Battle of Waterloo, June 18, 1815, ended the Napoleonic Wars and ushered in a century-long period of relative peace and progress in Europe. Historian Andrew Roberts, the author of earlier books including Napoleon and Wellington, dissects and analyzes the immediate background to and actual conduct of "the crowning carnage, Waterloo." Roberts emphasizes that Napoleon's strategy was based on defeating in detail either the Anglo-Allied armies under Wellington or the Prussian army commanded by Blucher before they were able to join forces.
This account of the Battle of Waterloo is divided into the five distinct conventional but overlapping phases. While little new information is provided, Roberts reprints a recently discovered 1854 French Army officer's letter that helps provide reasons for the enigmatic yet seemingly foolhardy unsupported cavalry charge at strong British infantry squares—arguably a decisive point in the battle. Roberts shows in this engagingly written book that the Battle of Waterloo was not, as Napoleon had earlier assured his generals, "l'affaire d'un dejeuner" (a picnic).
---
Commander of All Lincoln's Armies: A Life of General Henry W. Halleck, by John F. Marszalek, Harvard University Press, Cambridge, MA, 2004, 324 pp., illustrations, bibliographical essay, notes, index, $29.95 ,hardcover.
Major General Henry W. Halleck was a man of contradictions whose life was considered by many to have been one of unfulfilled promise. Halleck graduated from West Point in 1839, gained a reputation as a military intellectual, and saw limited service in Baja California during the Mexican War. He played a key role in the founding of the state of California before resigning his Army commission and returning to the West Coast to become a successful lawyer and businessman. At the beginning of the Civil War, Halleck, based on his reputation and the recommendations of former comrades, was appointed a major general. In November 1861, Halleck was designated commander of the Department of Missouri. He was very cautious and delayed offensive operations, but he was quick to take the credit for audacious subordinates' victories.
In July 1862, President Abraham Lincoln appointed Halleck "to command the whole land forces of the United States, as General-in-Chief." During the following two years, his golden opportunity to demonstrate outstanding leadership and contribute to saving the Union, Halleck failed to achieve the potential expected of him. He was abrasive, dogmatic, and indecisive. Halleck's leadership failures led to his replacement by General U.S. Grant and relegation to the shadows. While an excellent administrator, Halleck was a weak leader. The young Halleck, known as "Old Brains," was later called "Old Wooden Head." John F. Marszalek's impeccably researched, finely crafted, and balanced study of Halleck will likely remain his definitive biography.
---
The Military Diary of Colonel W.W.C. Verner: An Account of the Expedition Mounted to Relieve General Gordon at Khartoum in the Sudan, with Associated Papers, 1884-1885, by W.W.C. Verner, Peregrine Books, Leeds, UK, 2003, 152 pp., illustrations, maps, 40.00 GBP, hardcover.
The ill-fated British attempt to rescue Major General Charles G. Gordon from besieged Khartoum, Sudan, in 1884-1885 is one of the most remarkable and poignant episodes in Victorian military history. Captain (later Colonel) Willoughby Verner of the British Army's Rifle Brigade participated in and kept a dairy throughout the expedition, including the voyage from England to Egypt and the subsequent return voyage. Verner was in charge of sending detachments of soldiers up the Nile River on whaleboats before being assigned to intelligence tasks. In January 1885, he was posted to the Desert Column, which was camel-mounted to cross the desert from Korti to Metemmeh on the Nile. He fought in the fierce Battle of Abu Klea (January 17, 1885), where the fanatic dervishes broke the British square formation, during which he witnessed "spears and swords and tomahawks at work all round, the blood flying in every direction." Many of Verner's own excellent sketches superbly supplement the detailed journal entries. Verner's keen observations shed great light on the leadership, operations, and tactics of the British Army during the Gordon Relief Expedition.
---
The Battle of Mogadishu: Firsthand Accounts from the Men of Task Force Ranger, edited by Matt Eversman and Dan Schilling, Presidio Press/Ballantine Books, New York, 2004, 221 pp., illustrations, maps, index, $25.95, hardcover.
United States military operations in Somalia transitioned from a humanitarian relief mission in 1992 to building a secure environment and disarming, and later capturing, Somali warlords in 1993. These operations culminated in a debacle in Mogadishu on October 3, 1993. Task Force Ranger, with faulty intelligence and employing the same tactics they had used repeatedly, attempted to capture Somali warlord Mohammad Farrah Aidid.
This interesting book consists of firsthand accounts of six participants in this fierce engagement. Matt Eversmann was a 26-year-old staff sergeant, a squad leader in the 3rd Battalion, 75th Ranger Regiment, and in charge of a blocking position. A forward observer in the same battalion, Sergeant Raleigh Cash was responsible for artillery support with the vehicle convoy sent to rescue downed pilots. Mike Kurth and John Belman were Rangers, the former a radio-telephone operator and the latter on the Combat Search and Rescue Team. Dan Schilling was an Air Force combat air controller during the battle, and Tim Wilkinson was an Air Force pararescue man who received the Air Force Cross for his gallantry. While each account is unique and written from an individual vantage point, a common thread of camaraderie and courage runs through them. These vignettes shed light on the Battle of Mogadishu, "that horrifying event, that brutal experience, that episode of complete savagery." The battle, however, was an unmitigated disaster, in spite of the valor and sacrifices of many servicemen, including these authors.
---
Army Architecture in the West: Forts Laramie, Bridger, and D.A. Russell, 1849-1912, by Alison K. Hoagland, University of Oklahoma Press, Norman, 2004, 288 pp., illustrations, maps, notes, bibliography, index, $49.95, hardcover.
Motion pictures like Fort Apache have reinforced the stereotypical image of U.S. Army forts in the American West being "imposing strongholds, meccas of defense enclosed by high, palisaded walls." Historic preservationist Alison K. Hoagland examines various maps, plans, photographs, and architectural designs of three Wyoming forts—Laramie, Bridger, and D.A. Russell—to show that each fort, based on location, topography, availability of construction materials, and mission, was unique. Fort Laramie, built on a timberless plain in 1849, played a key role in many Indian campaigns—and never had a wall. Built in more mountainous terrain in 1858, Fort Bridger was maintained to keep a military presence near the Mormons. Fort D.A. Russell was constructed near Cheyenne in 1867 to facilitate the building of the Union Pacific Railroad. This deftly crafted and profusely illustrated study will make a welcome addition to the bookshelves of frontier American West and military installation enthusiasts.
---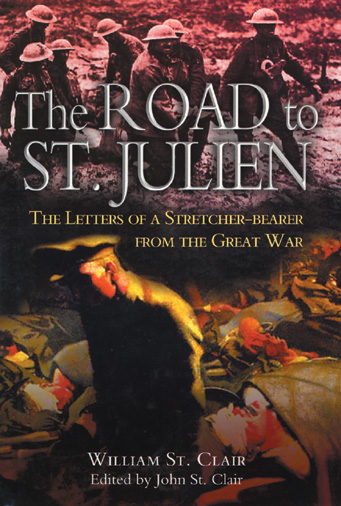 The Road to St. Julien: The Letters of a Stretcher-Bearer from the Great War, by William St. Clair, edited by John St. Clair, Leo Cooper, Barnsley, UK, 2004, 240 pp., illustrations, maps, appendix, references, index, $36.95, hardcover.
"To tell you the truth I could not possibly hope to make you understand that hell of hells," wrote British Army Private William St. Clair in a letter in October 1917, during the bloody Flanders, or Passchendaele, offensive. St. Clair was born in Scotland in 1889 and enlisted in the British Army in the euphoria following the outbreak of World War I in August 1914. St. Clair, as noted by the volume editor (St. Clair's nephew), was a stretcher-bearer attached to the 9th (Scottish) Division who "took part in all the main operations on the Western Front from 1915 to the Armistice, including the Somme in 1916, Arras the following year, and the desperate battle in April 1918 round Mount Kemmel in Flanders during the German onslaught that almost won the war." Almost miraculously, he survived the war relatively unscathed (at least physically). St. Clair was an astute observer of events and a prolific writer, having kept a diary and written (candid and generally uncensored) letters home on almost a daily basis. After the war, while still haunted by ghosts of the Western Front, St. Clair completed his account of his World War I experiences by adding excerpts of his letters to his diary entries. The result is a comprehensive, distinct, realistic, and haunting account of the Great War from an enlisted soldier's perspective. This clear voice of a member of the "Lost Generation" adds immeasurably to the frontline literature of World War I.
---
Defenseless: Command Failure at Pearl Harbor, By John W. Lambert and Norman Polmar, Motorbooks International, St. Paul, MN, 2003, 252 pp., illustrations, maps, appendices, bibliography, index, $27.95, hardcover.
Admiral Husband E. Kimmel and Lt. Gen. Walter C. Short were, respectively, the U.S. Navy's and U.S. Army's senior commanders on Hawaii at the time of the December 7, 1941, attack on Pearl Harbor. Both officers were relieved of command for poor judgment and dereliction of duty. In spite of numerous Pearl Harbor investigations, apologists claim that Kimmel and Short were scapegoats for the disaster, blamed unfairly by a Washington, D.C.-based conspiracy anxious for a pretext for American entry into World War II. Their efforts culminated in the passing of a U.S. Senate resolution in 1999 clearing Kimmel and Short of their command failures. Historians John W. Lambert and Norman Polmar were aghast at this distortion, even falsification, of historical facts. They wrote this penetrating study to expose this disingenuous historical revisionism. Using unpublished (or overlooked) documents and new interviews with ground defenders and pilots at Oahu on that day of infamy, the authors dissect and analyze the various charges leveled against Kimmel and Short in the aftermath of the Pearl Harbor disaster. They note four specific command failures on the part of Kimmel and Short, leading to the inescapable conclusion that they were clearly derelict in their duty and responsible for the catastrophe at Pearl Harbor.
---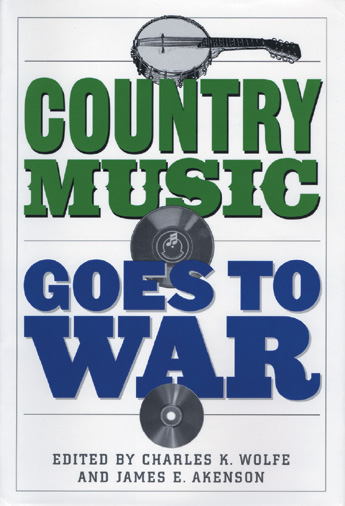 Country Music Goes to War, edited by Charles K. Wolfe and James E. Akenson, University Press of Kentucky, Lexington, 2005, 264 pp., illustrations, chapter endnotes, $35.00, hardcover.
Country music lyrics frequently contain emotionally charged subjects, such as lost love (and dogs), loneliness, romance, pain, and poverty. Throughout American history—at least since the Civil War—country songs have also contained military, war, and "patriotic" themes. This interesting book contains 14 essays by various authors on "the tradition of war-related country music and its impact." The first chapter is "The Civil War in Country Music Tradition." Other chapters focus on "Gene Autry in World War II," "Purple Hearts, Heartbreak Ridge, and Korean Mud: Pain, Patriotism, and Faith in the 1950-53 'Police Action,'" and "'Dear Ivan': Country Music Perspectives on the Soviet Union and the Cold War." Interestingly, two chapters assess the influence of armed conflict on country music in Northern Ireland and Australia. In "In Whose Name? Country Artists Speak Out on Gulf War II," Randy Rudder chronicles the overblown "controversy" surrounding the Dixie Chicks' lead singer's 2003 statement that, "Just so you know, we're ashamed the President of the United States is from Texas." Rather than ascribe this statement to being an American citizen's exercise of her 1st Amendment right to free speech, many "country artists" soundly condemned the Dixie Chicks and advocated censoring, and even destroying, their music. Rudder attempts to rationalize this reaction by suggesting, "country has a more conservative demographic … a little more patriotic … better manners . . . . more polite and less confrontational … " Others may attribute it to ignorance, intolerance, and ephemeral bumper sticker jingoism.
---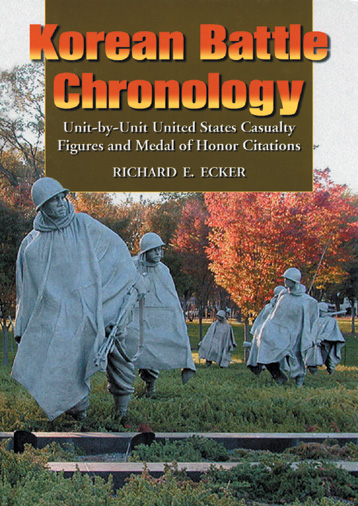 Korean Battle Chronology: Unit-by-Unit United States Casualty Figures and Medal of Honor Citations, by Richard E. Ecker, McFarland, Jefferson, NC, 2005, 215 pp., illustrations, tables, appendix, index, $55.00, hardcover.
Interest in the Korean War seems to ebb and flow, much like the course of initial operations in that relatively neglected conflict. This book is not a conventional narrative of the Korean War, but "is a history of U.S. involvement in the Korean War as told by [its] casualties—not in person, of course, but by the dates they occurred, their causes, their numbers and the units in which they served." This volume is divided into five sections, with the first three corresponding roughly to phases of the Korean War. The fourth section, "The End of Hostilities," is a recapitulation of casualties by units with division totals. The last chapter summarizes casualties by various demographic factors, including service, military occupational specialty (MOS), rank, age, and race. The book is organized chronologically, in order of casualty-producing battles and other engagements, with casualties by unit listed. There are a number of inexact bar graphs that depict daily casualties for specific lengthy operations or finite periods of time. Author and Korean War veteran Richard E. Ecker notes that various casualty figures are problematic. Casualties during the Pusan Perimeter defense are listed for two divisions, although "Neither of these units was known to be in the war at this time." On at least one other occasion, Ecker concedes casualty figures are "estimates" and "the best guess." The citations of Medal of Honor recipients are included with the action where they were earned. While there are a number of worthwhile nuggets of information in this relatively expensive volume, one must search through a considerable amount of chaff to find them.
---
Brotherhood of Heroes: The Marines at Peleliu, 1944—The Bloodiest Battle of the Pacific War, by Bill Sloan, Simon & Schuster, New York, 2005, 384 pp., illustrations, maps, sources and notes, bibliography, index, $26.00, hardcover.
The beaches of many Japanese-held island strongholds in the Pacific during World War II were soaked with the blood of American Marines and soldiers advancing to Tokyo. This was especially true at Peleliu in the Palau Islands about 600 miles east of Mindanao, Philippines. On September 15, 1944, the 1st Marine Division assaulted this coral island. Chaos and confusion reigned, and the operation—arguably unnecessary—quickly turned into a bloodbath. Author Bill Sloan reconstructs this hard-fought battle, focusing on the Marines of Company K, 3rd Battalion, 5th Marines. The strength of the Japanese tunnel fortifications was underestimated, and it took a full month for Marine and Army forces to eliminate all enemy resistance. The battle was, as described by Sloan, "a ferocious melee of non-stop infantry attacks, hand-to-hand combat, flame-thrower assaults, and night skirmishes, many in temperatures that topped 115 degrees." Sloan's fast-paced narrative relies on oral interviews with Peleliu veterans, and heavily on E.B. Sledge's 1981 book With the Old Breed at Peleliu and Okinawa. The vicious Battle of Peleliu, in which the 1st Marine Division alone suffered 6,526 casualties, has been rescued from relative obscurity by this fine story.