By Joseph Luster
The future of Battlefield is upon us with Battlefield 2042, but the main game itself isn't the most interesting part of the package. Prior to launch, publisher Electronic Arts and developer DICE announced something truly unique for the series with the debut of Battlefield Portal, a community-driven tool within Battlefield 2042 that puts the power in the hands of the players like never before.
Battlefield Portal
Genre: Action
Platform: PC, PS4, PS5, Xbox One, Xbox Series
Publisher: EA
Available: October 22
Battlefield Portal lets players find and create new experiences from across the community, including everything from customized settings to special modes, and even a Logic Editor that allows players to develop their own spin on the tried and true Battlefield sandbox. The most exciting part is that you can pit different eras from throughout Battlefield's history against one another.
All of these different eras that can be mashed together are depicted with modern visuals, featuring the likes of Battlefield 1942, Battlefield: Bad Company 2, and Battlefield 3. If you've always dreamed of pitting, for example, a formation of Spitfires against today's helicopters, you can finally make it happen. Everything featured in Battlefield 2042 and beyond can be used as tools in this dev portal, including over 40 weapons, 40 vehicles, 30 gadgets, and more from three Theaters of War.
Battlefield Portal will offer access to Battlefield 3's Assault, Engineer, Support, and Recon roles, and you'll be able to use them alongside Battlefield 2042's full arsenal of Specialists and other key components. Among the classic maps that have been reimagined and will be available at launch are Battle Of The Bulge (Battlefield 1942), El Alamein (Battlefield 1942), Arica Harbor (Battlefield: Bad Company 2), Valparaiso (Battlefield: Bad Company 2), Caspian Border (Battlefield 3), and Noshahr Canals (Battlefield 3).
With the return of all this and fan-favorite weaponry like the M1 Garand and M416—as well as classic vehicles like the aforementioned Spitfire and the B17 Bomber—both longtime fans and newcomers alike will have plenty to play with in Battlefield Portal. If you're not into the idea of creating these new experiences for yourself, you'll still be able to enjoy the fruits of everyone else's labor. In fact, if you like another player's Experience enough, you can follow that player to keep track of when they're running matches so you can continue to partake in what they have to offer. Whether you're into customization or not, it's going to be really exciting to see what kind of creativity is bouncing around once Battlefield Portal is well established.
---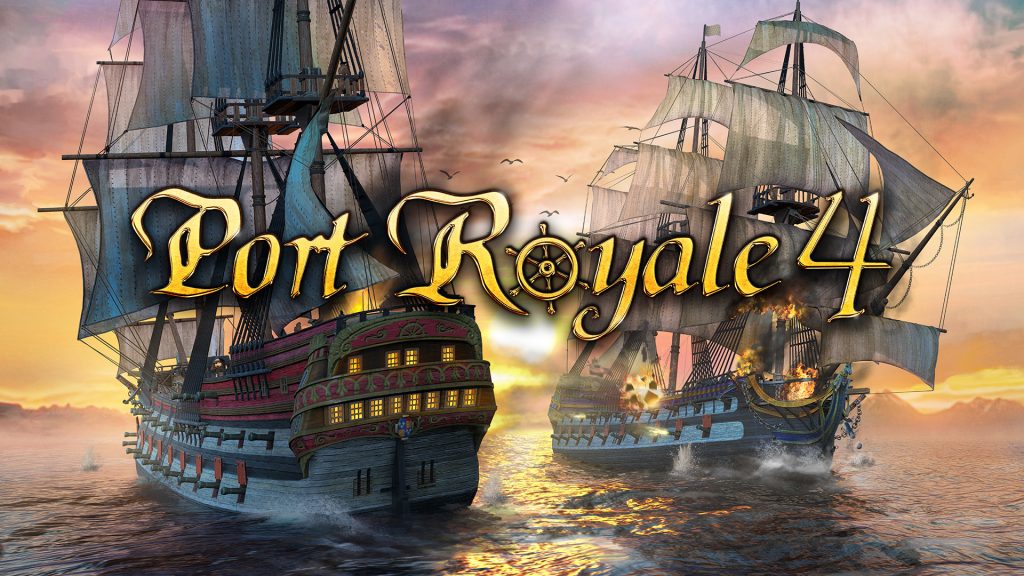 Port Royale 4
Genre : Strategy
Platform: PS5, Xbox Series
Publisher: Kalypso Media
Available: Now
Following its initial launch on PlayStation 4, Xbox One, and PC back in September 2020 and Nintendo Switch in May 2021, Port Royale 4 is making a mark on new platforms. The next stop for publisher Kalypso Media and developer Gaming Minds Studios's trade simulation game is PlayStation 5 and Xbox Series X|S, on which it will deliver some upgrades to the visuals and other aspects.
In addition to 4K resolution support (1080p on Xbox Series S), the enhanced next-gen versions of Port Royale 4 will feature cross-gen save compatibility, real-time cloud rendering and other flourishes. Both standard and extended digital editions are available—the latter includes exclusives like four lighthouses and five park blueprints—and there's also a physical Extended Edition available to purchase at retail.
For those who are new to this entry, Port Royale 4 has you joining the colonial powers of Spain, England, France, and the Netherlands to vie for supremacy against a 17th century Caribbean backdrop. Beyond taking care of the needs of multiple cities and fulfilling tasks for your nation's viceroy in order to build up fame and unlock more features, you'll be taking part in turn-based battles that can have up to eight ships battling at once.
Those new to the series will certainly have their plates full, but don't feel left out if you already own Port Royale 4. If you have a copy for PlayStation 4 or Xbox One, you'll get a free upgrade to the PlayStation 5 or Xbox Series version.