By Christopher Miskimon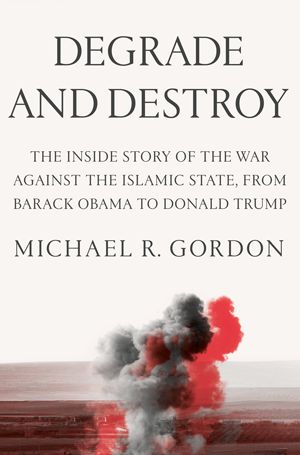 During summer 2014 Iraqi insurgents from the Islamic State seized the city of Mosul, proclaimed a new caliphate, and began to launch attacks in Iraq and abroad. U.S. President Barack Obama decided to send American troops back to Iraq after largely withdrawing them a few years earlier.
The new strategy called for counter-operations by a range of allies, with support from the United States and its allies and through a U.S. legal and diplomatic framework.
As it played out, the war against the Islamic State involved extensive participation by U.S. forces. The U.S. military employed artillery, missiles, attack helicopters, a wide range of air support, and Special Forces. Presidential candidate Donald Trump in 2016 promised a new plan to finish off the Islamic State, but once in office he continued the existing strategy from the Obama administration. It took time, but the United States and its allies eventually defeated the Islamic State.
The author presents the military operations, political debates, and diplomatic maneuvering that characterized the war against the Islamic State. As a war correspondent covering the conflict, he conducted interviews with high-ranking officers and civilian officials, as well as troops in the field. The author sheds light on how two very different U.S. presidential administrations made decisions and carried out chosen policies.
Degrade and Destroy: The Inside Story of the War Against the Islamic State, from Barack Obama to Donald Trump (Michael R. Gordon, Farrar, Straus and Giroux, New York NY, 2022, 496 pp., maps, photographs, notes, bibliography, index, $30.00, hardcover)