By Michael E. Haskew
Seventy-five years ago this month, the pivotal battle of World War II in the Pacific occurred in the waters surrounding an otherwise obscure atoll, Midway, roughly 1,300 miles from Pearl Harbor, where American involvement in the conflict had begun so suddenly just six months earlier.
The miracle that was Midway is no less astounding today than it was in the aftermath of the stunning American victory June 4-7, 1942. A series of events had to break in favor of the Americans, seriously understrength against the might of the Imperial Japanese Navy. Was it luck? Divine providence? The Battle of Midway has been studied, analyzed, written about, and even refought in cyberspace over the last 71/2 decades. No conclusion seems totally satisfying; however, the fact remains that men make fateful decisions—and they make mistakes.
In retrospect, remembering a few of those key decisions and miscalculations along with the heroism and devotion to duty exhibited during those days is fitting as we mark this anniversary. Here is a sampling.
Joe Rochefort was a most unlikely hero. Yet he and his team of cryptanalysts at Station Hypo in Hawaii cracked the Japanese code that led them to conclude the next target of an enemy offensive would indeed be Midway. A message concerning "AF," the Japanese designation for the tiny atoll, baited the enemy into confirming the objective.
The aircraft carrier Yorktown, badly damaged at the Battle of the Coral Sea, would require several months of repair, or so it was thought. Admiral Chester Nimitz gave Navy and civilian workmen 72 hours to make the carrier battleworthy—and they did. Yorktown sailed with some workers still aboard.
U.S. Navy Task Forces 16 and 17 made their rendezvous northeast of Midway at coordinates aptly named "Point Luck."
Though Admiral Frank Jack Fletcher, aboard Yorktown, was senior to Admiral Raymond A. Spruance, he deferred to the Spruance, who commanded the carriers Enterprise and Hornet and was in better position to direct the developing engagement. Spruance was not an aviator and had never commanded a warship larger than a cruiser. Nevertheless, he gambled and turned his two flattops into the wind to launch every plane he had against the enemy.
Under normal circumstances, Admiral William F. "Bull" Halsey would have led the American fleet into battle. However, a serious skin condition kept him hospitalized in Hawaii.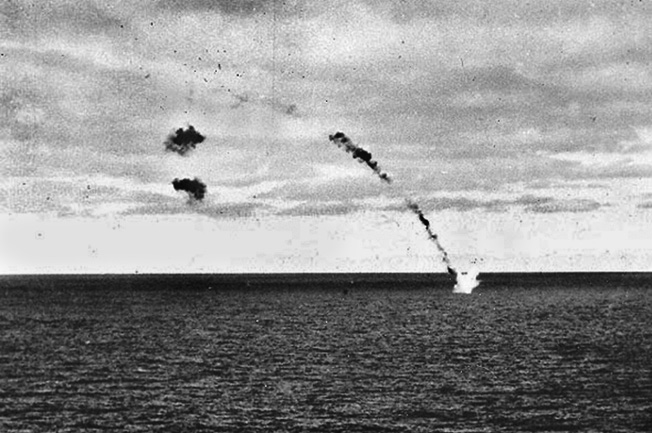 Intrepid airman Wade McClusky made the decision to continue the search for the Japanese fleet even as his dive bombers neared the point of no return, their fuel tanks rapidly running dry. He chose to follow a laggard enemy destroyer that was, he hoped, racing to rejoin the enemy force. McClusky was right, and three Japanese aircraft carriers became flaming pyres. A fourth was sunk later.
Elsewhere in the air, fighters based at Midway under Major Floyd "Red" Parks heroically defended against a Japanese air raid, contributing to the fateful decision of Admiral Chuichi Nagumo to switch his attack planes back and forth from torpedoes to bombs. Ordnance and gasoline lines were lying about on the Japanese carrier decks when McClusky's pilots and others appeared overhead to deliver their death blows.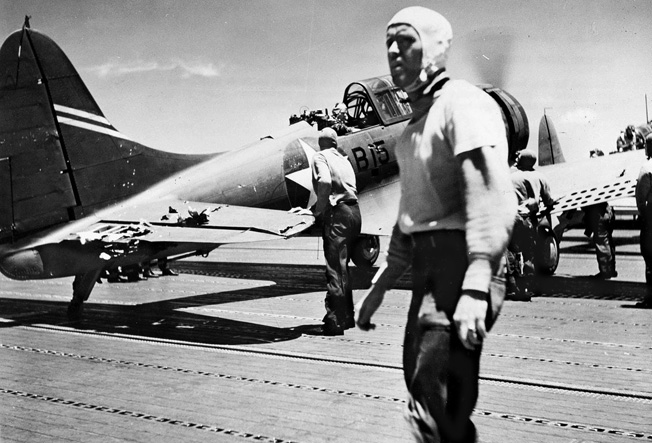 Oh yes … American torpedo plane crews, set upon by Japanese Zero fighters like wolves shredding a flock of sheep, made their sacrifice count. When the deadly U.S. Navy dive bombers arrived, they were clear to attack the enemy carriers without interference from the Japanese fighters.
Of course, there were many more instances of bravery, miscalculation, and happenstance. But the fortunes of war smiled on the Americans at Midway and changed the course of history.