By Eric H. Roth
World War II propaganda posters played a crucial role in motivating Americans to do their best and make sacrifices of all kinds. The War Department, Red Cross, General Electric, Stetson Hat Company, and dozens of other organizations created thousands of patriotic posters to mobilize public support. These poignant, colorful images on paper were distributed to build support for avenging Pearl Harbor, protecting American families, selling war bonds, conserving fuel, increasing factory production, promoting democratic ideals, growing vegetables, expanding the workforce and keeping secrets.
From Uncle Sam to Seagram Distillers
James Montgomery Flagg painted this determined Uncle Sam in 1944. Note the wrench in his right hand.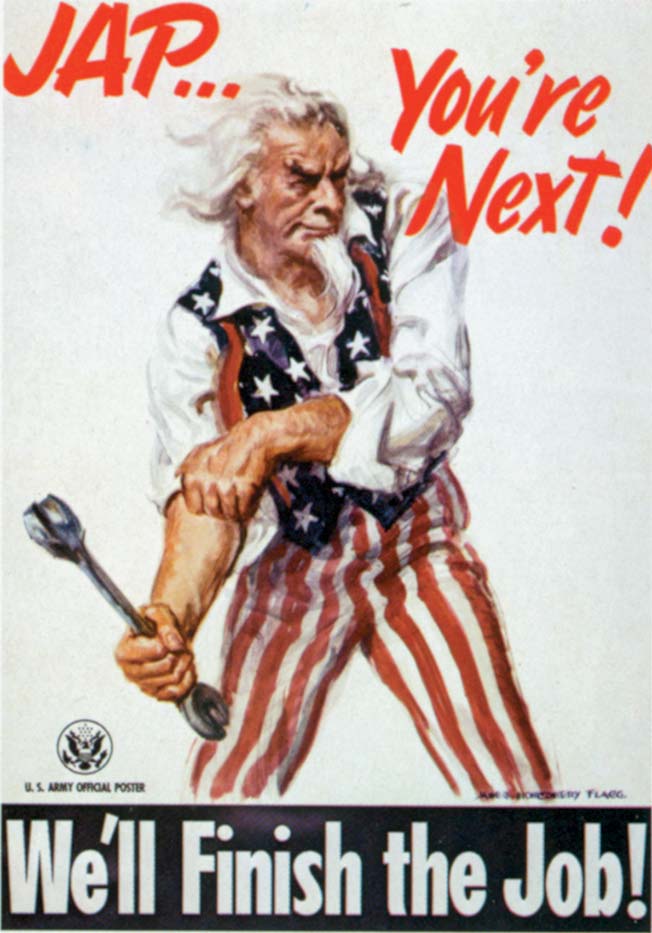 An amusing British "loose lips" poster by G. Lacoste warned against female spies, both at home and abroad.
A Nazi poster by German artist Ludwig Hohlwein is among those that command the highest prices among collectors.
Admiral King urged hard work on the home front in this navy poster.
As the war progressed, so did concerns about national security. Accordingly, more "careless talk"-type posters began to be circulated to warn citizens that the welfare and safety of their soldiers could be compromised from loose comments, even if they were well-intentioned.
Seagram Distillers contributed this classic, colorful poster to the war effort in 1942.
Originally Published September 3, 2014