by James Hart
It was July 18, 1861, and Irvin McDowell was frustrated…
Being recently appointed to command Lincoln's Army of Northeastern Virginia, he left Washington to engage with the enemy in what would be the first battle of the American Civil War.
Everyone wanted some early victories, both the politicians in Washington and the Northerners now growing eager for battle. They wanted McDowell to go down south and bring Richmond to its knees. And to ensure victory, Lincoln supplied McDowell with the largest field army ever assembled in North America: 35,000 men ready to march.
Except these weren't battle-hardened veterans; the majority of McDowell's forces had little if any combat experience. And the difficulties that awaited them in Virginia were quite real indeed.
McDowell knew his adversary. He concocted a plan that would include a three-pronged attack on the Confederate left flank near Bull Run: one division would be sent southwest, down Warrenton Turnpike while two others would cross Sudley Springs Ford to march into the enemy's rear. It was a sound plan, but the challenges lay mostly with his men: could they execute such a coordinated attack? And could his commanders be counted on to do their part?
Of course, the Confederates were able to fully reinforce their numbers and by the end of the First Battle of Bull Run, the Union Army was routed. McDowell's ambitious plan had failed.
…But what if it didn't? What if McDowell had been successful in his strategy? How would the rest of the battle then play out?
This is exactly the kind of scenario Matrix Games attempts to simulate in its new title, Brother Against Brother: The Drawing of the Sword.
Civil War Strategy At the Regimental Level
As a turn-based strategy game, the game's dev team focused primarily on trying to simulate the battles of the Civil War at the regimental level, portraying the difficulties in issuing orders to troops, overcoming logistical challenges and how to coordinate an army. The game's units contain parameters that simulate not only their weapon capabilities, but also their experience level and battle acumen.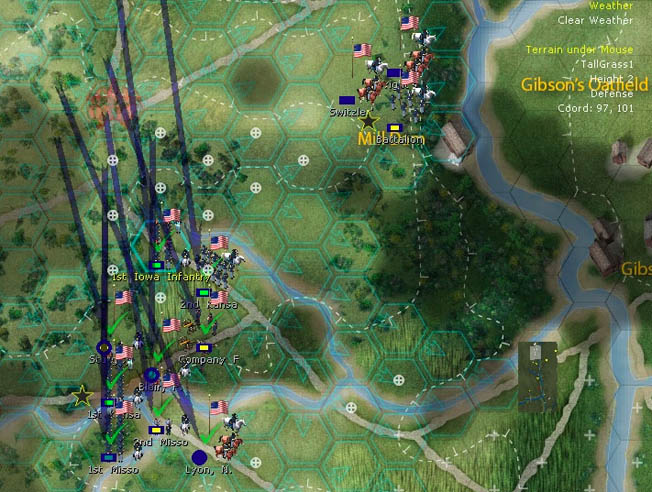 The first in a planned series, The Drawing of the Sword follows the Civil War's early confrontations: Bull Run, Wilson's Creek, Mill Springs and Williamsburg; all told, there are twenty-one scenarios players have to choose from. In each, terrain, supply levels, weather and intelligence-gathering will all have to be factored in when deciding how best to take on the enemy.
To check out the game and learn more about the series, check out Matrix online.
Originally Published April 16, 2015