By Al Hemingway
Colonel H.B. Miller, a Marine public relations officer on Guam during World War II, looked up from his desk to see before him a boyish-looking woman dressed in a baggy khaki shirt and pants and wearing horn-rimmed glasses. She introduced herself as Dickie Chapelle from Fawcett Publications and asked for permission to "go as far forward as you will let me." Impressed by her persistence, Miller said that she could board the USS Samaritan, a hospital ship making its way to Iwo Jima, where the Marines were still fighting.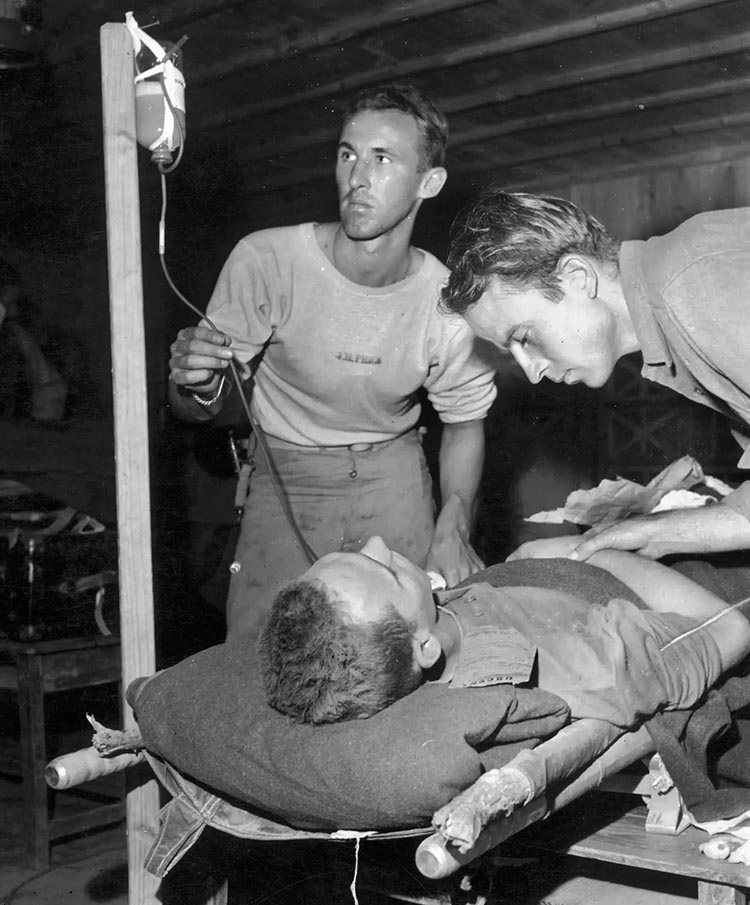 Chapelle somehow managed to get near the front lines and began snapping photographs. When she got back to her tent, her tentmate asked her how she had managed to spend 10 minutes taking photographs when "there hasn't been a lull like that since the fighting started." Chapelle replied that it had been so quiet that she could hear her camera click and wasps flit by. "There is no insect life on Iwo Jima," her companion said. "They were not wasps"—they were Japanese machine-gun bullets. After interviewing a number of dying and wounded Leathernecks awaiting evacuation, Chapelle received a memorable keepsake. Impressed by her sincerity and courage, one infantryman presented her with his fighting knife, called a Ka-Bar, a token she subsequently carried to every battlefront.
Dickie Chapelle was born in Milwaukee, Wisc., in 1919 as Georgette Louise Meyer, but soon was given the nickname of Dickie by her grandmother. She graduated high school at 16 with the highest average ever attained at the school and was accepted at the Massachusetts Institute of Technology to major in aeronautical engineering. She dropped out of school after being bitten by the writing bug and soon was working for TWA, where she met and married Tony Chapelle.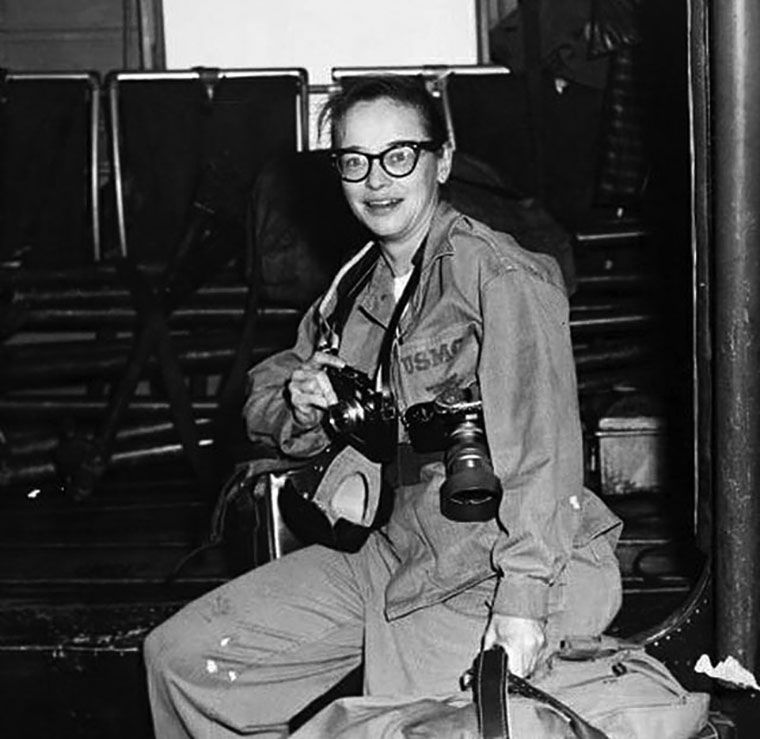 Soon, Dickie wrangled her way to the Panama Canal Zone and then to the Pacific, where she began her lifelong friendship with "her Marines." After Iwo Jima, she got an assignment to Okinawa and joined the 6th Marine Division as it was fighting near Sugar Loaf Hill. Colonel John McQueen, division chief of staff, wrote, "I was struck by what I might term an unusual person—rawboned, mannish, determined, and alert with a strong personality. Dressed in her helmet and fatigue clothing and loaded with her pack and correspondent kit she was an impressive figure."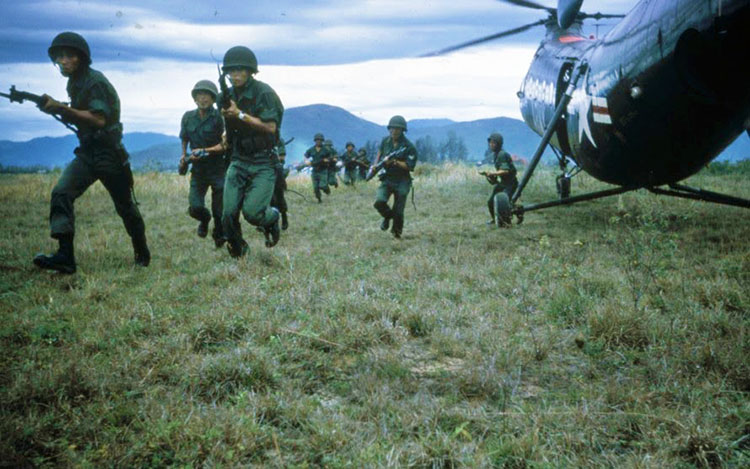 After the war, Chapelle became a freelance writer and wrote stories for various magazines. It was not a good time in her personal life—after 15 years of marriage, she and her husband divorced. Determined, however, to be a successful photojournalist, Dickie never looked back. In the early 1960s, she traveled to Vietnam and Laos and did a piece on helicopters for National Geographic. She convinced General Wallace Greene, then commandant of the Marine Corps, to allow her to do a story about Marines serving in Southeast Asia.
On November 3, 1965, Chapelle accompanied the 7th Marines on a search and destroy mission dubbed Operation Black Ferret. The Leathernecks were sweeping an area 10 miles south of Chu Lai on the north side of the Song Tra Bong River. A Marine accidentally detonated a booby-trapped 81mm mortar round, and a piece of shrapnel punctured Dickie's carotid artery. Associated Press reporter Robert Poos raced to her side and held her while she bled to death. Her Australian hat had fallen to one side. It still bore her Marine emblem, two pairs of earned paratrooper wings, and a sprig of flowers she had picked. Chapelle died with the people she cared about the most—"her Marines."