By Joseph Luster
Sometimes, a game comes along that can't quite be categorized in the same way as all the others. War Remains is just such a title; something that should be considered less as a game and more as an experience. That its narrative is housed within the unique and ever-evolving format of virtual-reality technology makes it that much more potent, and it doesn't hurt that the voice behind it is popular political commentator and podcaster Dan Carlin (Hardcore History).
War Remains
Developed in coordination with MWM Immersive and Skywalker Sound, the aim of War Remains is to create an experience that puts the audience right in the trenches of the Western Front of World War I. It made its debut at the 2019 Tribeca Film Festival before heading out to other venues, and while the idea of using public VR headsets may sound crazy to those of us living through the pandemic, prior to all the restrictions it gave participants a chance to check it out early and see the sights and sounds of war exploding all around them.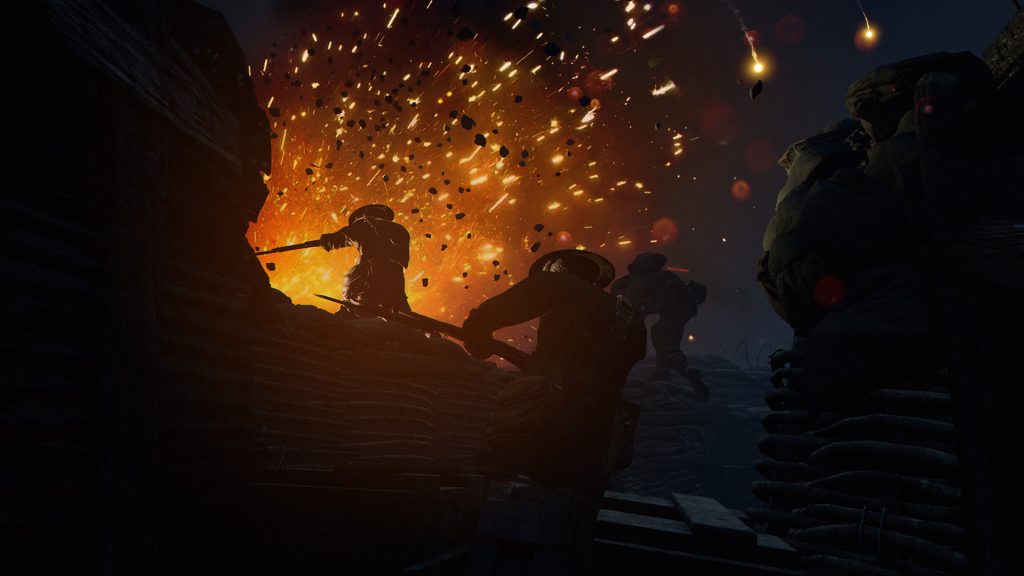 If the idea of being thrust into what the game's Steam page aptly describes as a "nightmarish hellscape" sounds compelling, you can officially do so from the safety of your own home. War Remains made its way to Oculus, Viveport, and Steam in May—compatible with HTC Vive, Oculus Rift, and Valve Index headsets—letting those who can handle it take a guided tour through the atrocities of war with Carlin narrating the entire journey. It's a pure soldier's point of view in the face of one of history's most intense battlefields, and while it's not for everyone, it offers a perspective you'd be hard-pressed to find anywhere else.
War Remains is billed as an "immersive memory," and that sums the proceedings up pretty nicely. If you're not into Hardcore History, then the Dan Carlin angle isn't going to move the needle much for you, but if you have a compatible VR headset and five bucks to spare, it's definitely worth it for the short, immersive, and briefly enlightening glimpse into the horrors of the past.
Genre: Virtual Reality
Platform: VR, PC
Publisher: MWM Interactive
Available: Now
Medieval Dynasty
If you get a sense of pride from building something out of nothing, you've probably played and enjoyed your fair share of simulation games. One of the latest is Medieval Dynasty, a sim that comes from Render Cube, previously known for the very different cart-style racing game Monster League. Medieval Dynasty couldn't be any further from that one both in concept and execution, favoring realism and scope over cartoony visuals and arcady gameplay. It's an interesting move from the developer, and we'll be able to find out if it pays off when Medieval Dynasty lands on PC sometime this year.
When we talk about starting from scratch, we mean it. Set in Europe in the Middle Ages, Medieval Dynasty finds you in the role of a poor but skilled hunter and farmer with grander ambitions. You'll start by gathering resources, hunting, and crafting equipment for your home, building it and improving upon it before moving on to other aspects of the community. Next thing you know, you'll be able to move from the construction of a small outpost to the development of a truly impressive village.
Over the course of your village's expansion, you'll have to tend to your own personal growth, which includes starting a family, producing heirs, and attracting new villagers to help scale exponentially and eventually push your humble village beginnings in the direction of becoming a dynasty. Render Cube is aiming for an imposing level of realism here, from seasonal changes, day/night cycle, and realistic weather conditions to the interactive environment, expansive crafting-and-building options, and a high level of character development with the help of a detailed skill tree. If all goes according to plan, it certainly seems as if there's going to be a ton to do when the full game is available.
At the time of this writing, there's a general 2020 release window attributed to Medieval Dynasty, but hopefully we'll be closer to the launch when this issue is in your hands. Heck, it could already be out in some form, so give it a gander on Steam if you're looking for a potentially engrossing way to scratch that simulation itch.
Genre: Simulation
Platform: PC
Publisher: Toplitz Productions
Available: 2020