By Michael E. Haskew
The son of Prince Andrew of Greece and Denmark and Princess Alice of Battenberg, Prince Philip was the last of five children and a great-great grandchild of Queen Victoria. Destined to emerge as a world figure, the stalwart husband of Her Royal
Highness Queen Elizabeth II, and a larger-than-life persona in his own right, he was first a hero of the Royal Navy during World War II.
In 1868, Philip's maternal grandfather, Louis Alexander Mountbatten, 1st Marquess of Milford Haven, had renounced his German title of Prince Louis Alexander of Battenberg and become a naturalized British subject. He went on to serve 40 years in the Royal Navy and rose to the post of First Sea Lord. In the autumn of 1938, when Philip decided to enter Sandquay Barracks at the Brittania Royal Naval College, Dartmouth, after prep school, his guardian and uncle, Louis Mountbatten, was currently serving with the rank of captain.
With Britain on the brink of war, Philip graduated the next year, earning the King's Dirk as the best cadet of his term along with the Eardley-Howard-Crockett Prize as best cadet at the entire college. He joined the Royal Navy as a midshipman in January 1940.
The single most significant event of Philip's time at Dartmouth occurred in July 1939, and it was hardly naval. King George VI, Queen Elizabeth, and their daughters, princesses Elizabeth
and Margaret—Philip's third cousins—toured the college. Thirteen-year-old Elizabeth became smitten with Philip, who was five years her senior. He played croquet with the princesses and began an exchange of letters with Elizabeth that later blossomed into the longest marriage in British royal history.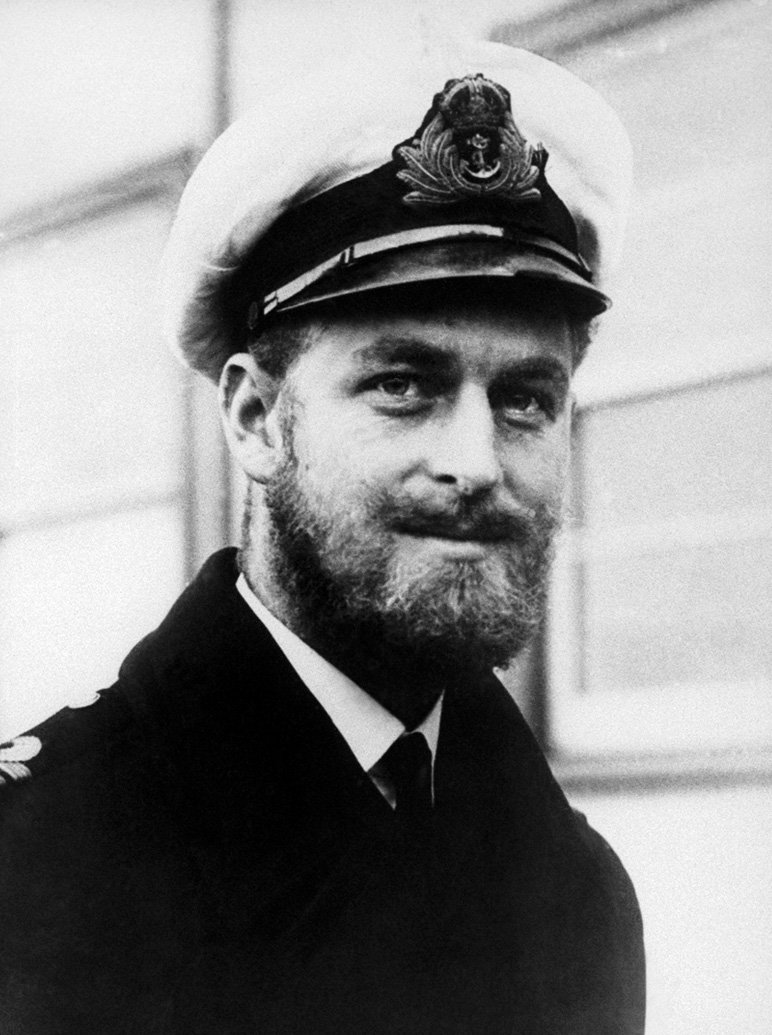 Soon after the outbreak of World War II, Philip was active in the Royal Navy but classified as a "neutral foreigner," which technically prohibited him from serving in a combat zone. Greece was neutral, and the death of a Greek prince while serving in the Royal Navy would present an awkward diplomatic situation. Uncle Louis Mountbatten intervened on his behalf, and the midshipman, a position which Philip later described as "the lowest form of life in the navy," was assigned to the battleship HMS Ramilles, performing escort duty with convoys transporting troops from Australia and New Zealand to Egypt.
Philip joined the battleship at Colombo, Ceylon, on February 22, 1940, performing the usual tasks, writing entries in his junior officer's journal and earning the nickname "Pog," although he signed the title page of his journal formally, "Philip, Prince of Greece." His evenings were spent as "Captain's Doggie," responsible for making cocoa.
In October 1940, Italy invaded Greece, which promptly went to war on the Allied side, removing the issue surrounding Philip's service in a theater of war. After postings aboard the heavy cruisers HMS Kent and HMS Shropshire, Philip was transferred to the battleship HMS Valiant in the Mediterranean in January 1941.
Aboard Valiant, Philip experienced action for the first time, as the battleship bombarded Italian positions at Bardia on the Libyan coast. Then, in February 1941, he was promoted to sub-lieutenant after completing the required courses at Portsmouth and achieving the highest marks in four of the five sections. Within weeks, he participated in convoy operations during the battle for control of Crete.
A shipmate aboard Valiant remembered Philip vividly and noted years later, "I like Prince Philip. I would love to meet him again someday. He was a wonderful fella." But the old rating also remembered Philip's sharp rebuke of an opponent who continually cheated during a field hockey match against an RAF team in the Egyptian port of Alexandria. "If you do that one more bloody time then I will cut your feet off you!" he growled.
On March 27-29, 1941, the Royal Navy's Mediterranean Fleet, under the command of Admiral Andrew Cunningham, decisively defeated Italian naval forces in the Battle of Cape Matapan. Three Italian heavy cruisers and two destroyers were sunk with 2,300 killed and 1,015 taken prisoner, while the new battleship Vittorio Veneto was severely damaged. Royal Navy losses were three airmen killed when their torpedo plane was shot down, a single Royal Marine casualty, and four light cruisers damaged.
Philip's action station was on the bridge of Valiant, and after dark he was responsible for the operation of the battleship's port searchlight. The battle, fought off the Peloponnesian Peninsula, was a night engagement. According to sources, Philip remained quiet for years regarding his role in the battle, finally writing publicly about it in the foreword of the 2012 release Dark Seas: The Battle Of Cape Matapan. The book is an installment in the Brittania Naval Histories of World War II series, compiled from classified battle summaries written by Royal Navy officers, archived at Dartmouth, and published by the University of Plymouth.
"My recollection is that Valiant was the only capital ship fitted with, what is now known as RADAR, but was then known as RDF," Prince Philip wrote, "and was therefore stationed immediately astern of HMS Warspite, Admiral Cunningham's flagship. As far as I was concerned, it seemed that there was little chance of our catching up with the retreating Italians, and, as it got dark there was a general air of anti-climax. Then, suddenly, in the quiet of the night, came a report from our RDF operator that he had an echo on the port bow at about 5,000 yards."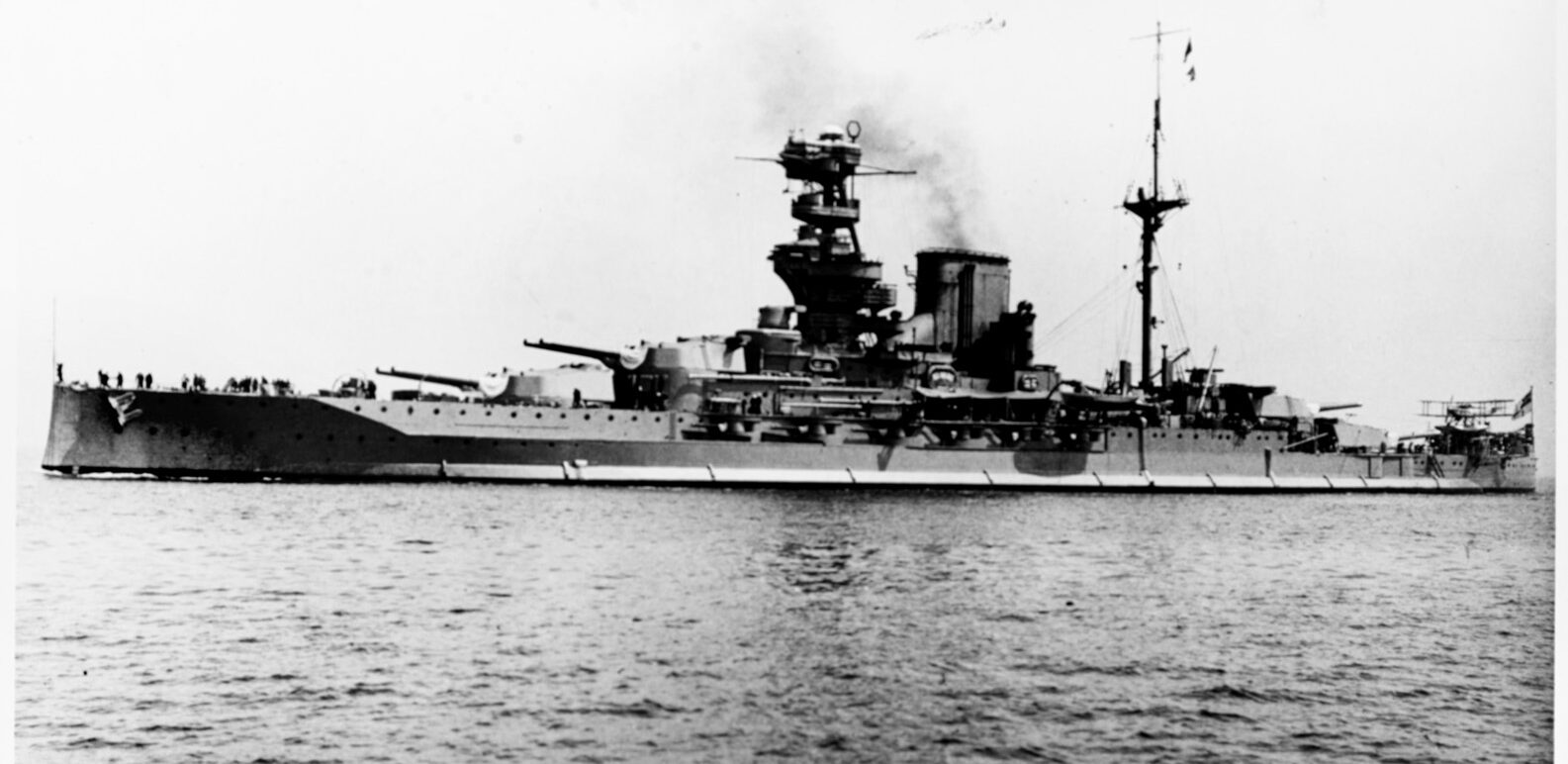 Philip snapped on his searchlight almost simultaneously with the destroyer HMS Greyhound, and recalled, "I seem to remember that I reported that I had a target in sight, and was ordered to 'open shutter.' The beam lit up a stationary cruiser, but we were so close by then that the beam only lit up half the ship."
In seconds, the battle was joined. "At this point all hell broke loose, as all our 15-inch guns started firing at the stationary cruiser, which disappeared in an explosion and a cloud of smoke," Philip wrote. "I was then ordered to 'train left' and lit up another Italian cruiser, which was given the same treatment. By this time the night was full of smoke, loud bangs, and flashes … That bit of the Mediterranean then became a very dangerous place.
"The next morning the battle fleet returned to the scene of the battle, while attempts were made to pick up survivors," Philip concluded. "This was rudely interrupted by an attack by German bombers. Fortunately, they missed, although Valiant was straddled diagonally from the port quarter to the starboard bow. A Royal Marine sentry on the quarterdeck was killed by a splinter, but otherwise no damage was done. Except that the two bombs going off simultaneously made the whole ship flex along its length…."
Philip, who confided in his aunt Alexandra that the experience was "near murder as anything could be in wartime," soon received the Greek Cross of Valour and was mentioned in dispatches for his skillful handling of Valiant's searchlight. His commanding officer wrote, "… the successful and continuous illumination of the enemy greatly contributed to the devastating results."
In June 1942, Philip transferred to the destroyer HMS Wallace, which performed convoy duty along the eastern British coastline. The following month, he was promoted to lieutenant and then in October to first lieutenant. At age 21, he had effectively become second-in-command of Wallace, among the youngest Royal Navy officers ever to take on such responsibility.
A year later, the destroyer was detailed in support of Operation Husky, the Allied amphibious landings on the island of Sicily. The ships lying offshore were vulnerable to attack by Luftwaffe bombers at any time, and one night Wallace appeared to be leading a charmed life. But nobody aboard believed her luck would hold. In 2003, Harry Hargreaves, a yeoman aboard the destroyer, told the BBC the remarkable story of Philip's ingenuity, which likely saved the ship from destruction.
"It was obvious that we were the target for tonight and they would not stop until we had suffered a fatal hit," Hargreaves remembered. "It was for all the world like being blindfolded and trying to evade an enemy whose only problem was getting his aim right. There was no doubt in anyone's mind that a direct hit was inevitable."
About 20 minutes elapsed between each of the determined German air assaults, and as precious moments ticked by, Hargreaves noticed Philip in conversation with the destroyer's captain. "The next thing a wooden raft was being put together on deck. Within five minutes they launched a raft over the side—at each end was fastened a smoke float. When it hit the water the smoke floats were activated and billowing clouds of smoke interspersed with small bursts of flame gave a convincing imitation of flaming debris on the water."
Philip had suggested the deception in order to fool the German pilots into thinking the smoking raft was actually debris from a stricken warship. After tossing the raft into the sea, Wallace steamed full ahead for a few minutes, and the captain ordered the engines stopped.
"Quite some time went by before we heard aircraft engines approaching," Hargreaves recalled. "The sound of the aircraft grew louder until I thought it was directly overhead…. The next thing was the scream of the bombs, but at some distance. The ruse had worked and the aircraft was bombing the raft…. We lay there waiting for him to leave, which he did, and, in view of the solitary attacks so well-spaced apart, we were convinced he would not return. It had been marvelously quick thinking, conveyed to a willing team and put into action as if rehearsed."
In conclusion, Hargreaves did not mince words. "Prince Philip saved our lives that night…. He was always very courageous and resourceful and thought very quickly. You would say to yourself, 'What the hell are we going to do now?' and Philip would come up with something."
True enough, and it was not the first time that Prince Philip had discharged his duties with outstanding precision and ingenuity.
By the spring of 1944, Philip had transferred to the newly commissioned destroyer HMS Whelp, which participated in Operation Dragoon, the Allied invasion of southern France, and then sailed for the Indian Ocean, arriving at Trincomalee, Ceylon, in September. Two months later, he supervised the rescue of two downed airmen from the aircraft carrier Victorious and had dinner served to them in the officers' mess. On another occasion, he took one of Whelp's whaleboats out to pluck a downed pilot from the ocean and pull another airman, clinging to a buoy, to safety.
Whelp then moved with the 27th Destroyer Flotilla to the Pacific, where Philip witnessed the surrender of Japan, which took place aboard the battleship USS Missouri and ended World War II. He remembered, "Being in Tokyo Bay with the surrender ceremony taking place in the battleship, which was, what, 200 yards away, you could see what was going on with a pair of binoculars."
Whelp took aboard a number of former prisoners of war, and the occasion was somber. "That was very emotional," Philip commented years later. "These people were naval people—they hadn't been in a naval atmosphere for three or four years, sometimes longer … They just sat there, both sides our own and them, tears pouring down their cheeks. They really couldn't speak. It was a most extraordinary sensation. It affected everybody.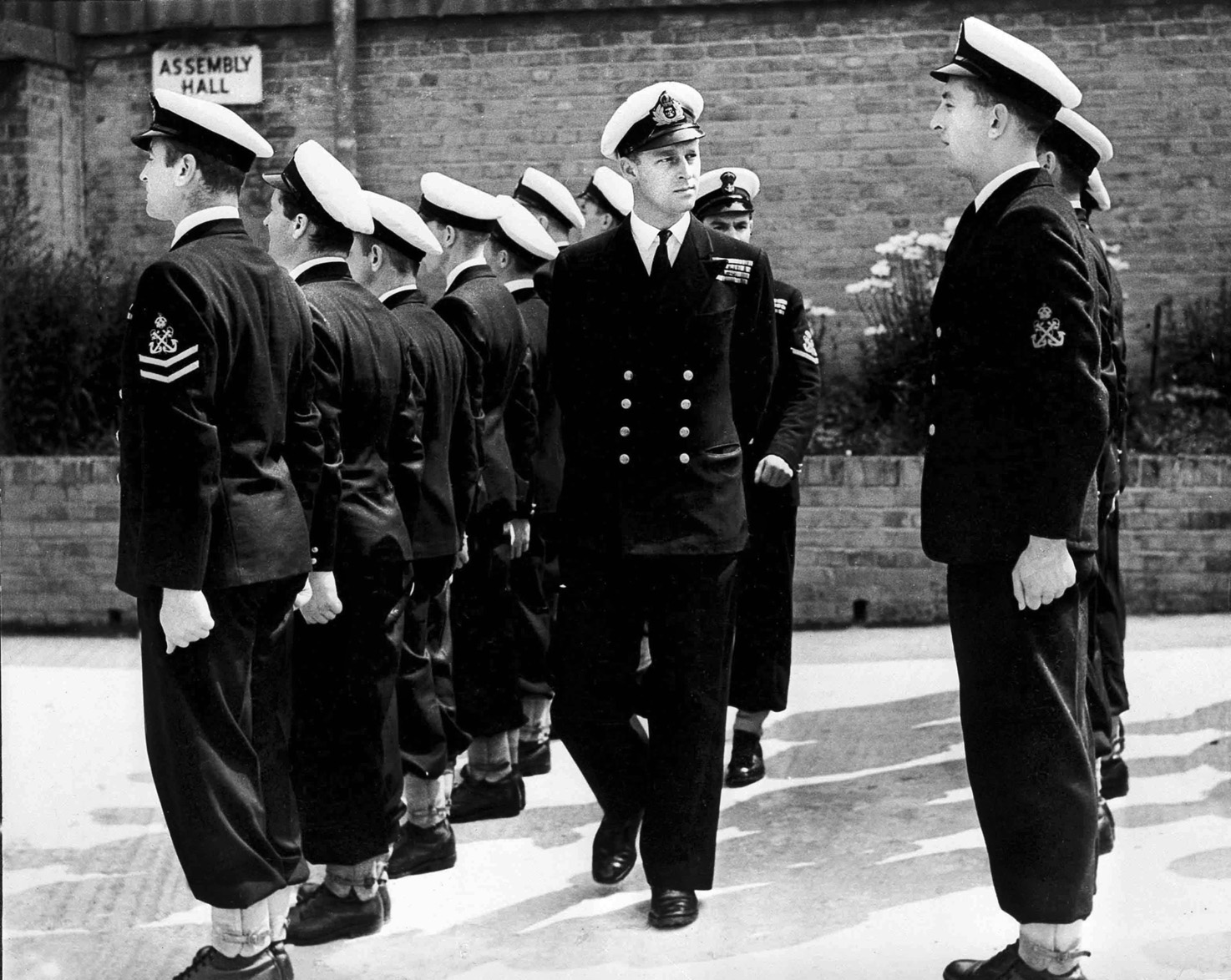 "From there, we went to Hong Kong," he concluded, "and … we suddenly realized we didn't have to darken the ship anymore, we didn't have to close all the scuttles, we didn't have to turn the lights out."
In January 1946, Whelp returned to Britain, and Philip became an instructor at the Petty Officers' School, HMS Royal Arthur, at Corsham, Wiltshire. His engagement to Princess Elizabeth was made public in July 1947, but there were several "obstacles" to the formal union.
Philip's lineage was strongly German, and despite the fact that the Windsors' own royal Teutonic bloodline stretched back to Queen Victoria and Prince Albert, some members of the family derisively referred to Elizabeth's suitor as "the Hun." Although he used the surname Mountbatten, his father's family name was Schleswig-Holstein-Sonderburg-Glücksburg, decidedly un-British. To complicate matters even more, his sisters had all married German princes, and three of their husbands had served in the Nazi armed forces during World War II.
Philip had already formally renounced his Danish and Greek royal titles. He became a naturalized British subject in February 1947. He was quite used to the Anglican form of worship, attending services while at school in England and in the Royal Navy. In October, the Archbishop of Canterbury formally received Philip Mountbatten into the Church of England.
The royal wedding was scheduled for November 20, 1947, at Westminster Abbey, and on the eve of the ceremony King George VI invested Philip as a Knight of the Order of the Garter with the titles Duke of Edinburgh, Earl of Merioneth, and Baron Greenwich. Royal Navy Lieutenant Philip Mountbatten then became His Royal Highness Prince Philip, Duke of Edinburgh.
More than 2,000 guests attended the royal wedding, which the BBC broadcast to more than 200 million people around the world. None of Prince Philip's German relatives were invited. In post-war Britain, their attendance would have been totally improper.
Philip remained active in the Royal Navy, serving with the Admiralty in London and at the Naval Staff College, Greenwich. The couple's first child, Charles, was born in 1948, and daughter Anne was born two years later. Andrew (1960) and Edward (1964) followed.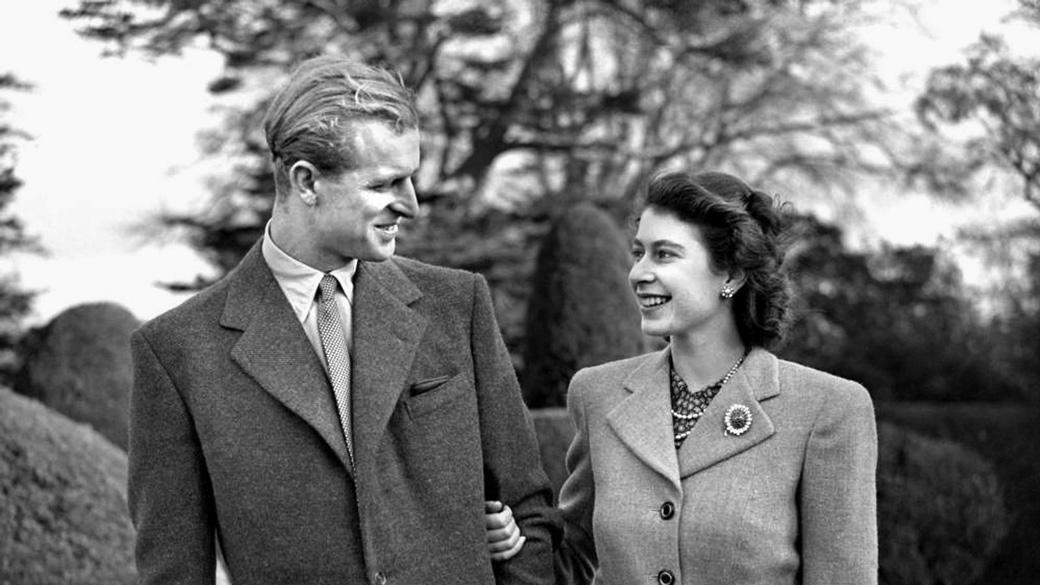 Philip was posted to Malta in 1949 aboard the destroyer HMS Chequers. He was given command of the frigate HMS Magpie in July 1950 and promoted to lieutenant commander. His career in the Royal Navy was full of promise; however, fate was soon to intervene. Certainly, Philip had contemplated the significant sacrifice that would be required of him when his spouse inevitably ascended the throne of England.
As Elizabeth assumed greater royal responsibility, Philip could not maintain the rigors of his naval career, which necessarily came to an end in the summer of 1951. As a postscript, promotion to commander in 1952 was little balm to the wound. He did as expected, subordinating personal aspirations for those of the country as consort to the future Queen.
The coronation of Queen Elizabeth II took place at Westminster Abbey on June 2, 1953. There was never a question as to Prince Philip's loyalty. That day, he pledged to be Her Majesty's "liege man of life and limb."
Philip made good on that commitment for more than 70 years, perhaps giving up more than any lesser man might tolerate. An auspicious naval career, possibly destined to culminate in the post of First Sea Lord, was set aside. His identity was overshadowed for the good of the nation.
The role of consort was most demanding, publicly and privately. Still, Philip remained true to his pledge. He traveled extensively to represent the crown, going alone on 637 overseas trips. He delivered 5,496 speeches and served as patron, president, or member of 780 various organizations, many of them charities. He also found time to write 14 books.
Prince Philip carried out his final royal engagement in August 2017, at the age of 96. He died just over three years later, on April 9, 2021. He was 99 years old.
---
Michael E. Haskew is the editor of WWII History. The author of numerous books and articles related to historical subjects, he resides in Chattanooga, Tennessee.