By Blaine Taylor
The year was 1944, and the embattled Soviet Union's top-level field commanders were meeting in conclave to discuss Operation Bagration, an upcoming offensive against the retreating German Army. Presiding over the affair was Communist Party General Secretary Josef Stalin himself, and the boss was at odds with his "Polish" cavalry hero from the Russian Civil War days, Konstantin K. Rokossovsky.
At issue was whether the Red Army should stick with Stalin's longstanding military policy of making a sole breakthrough of the enemy front—in keeping with Red Army combat doctrine—or go with the fractious Rokossovsky's demand for a dual-penetration approach instead.
Rokossovsky, was on thin ice, as Stalin wasn't used to being contradicted in front of his own commanders, especially by one who had already narrowly missed being executed during an earlier three-year imprisonment after being falsely charged as both a Polish and Japanese spy.
In the course of torturing Rokossovsky, his jailers had beaten him badly, cracking his ribs and breaking his fingers, while the NKVD secret police pulled out some of his fingernails. They twice subjected him to the charade of faked firing squads when he had refused to denounce his loyal collaborators or admit his false guilt.
His ordeal only ended in March 1940, due to the catastrophic initial defeat of the Red Army by the Finns during the first stage of the Russo-Finnish War. Stalin himself had admitted that he needed men like the stubborn but competent Pole like never before.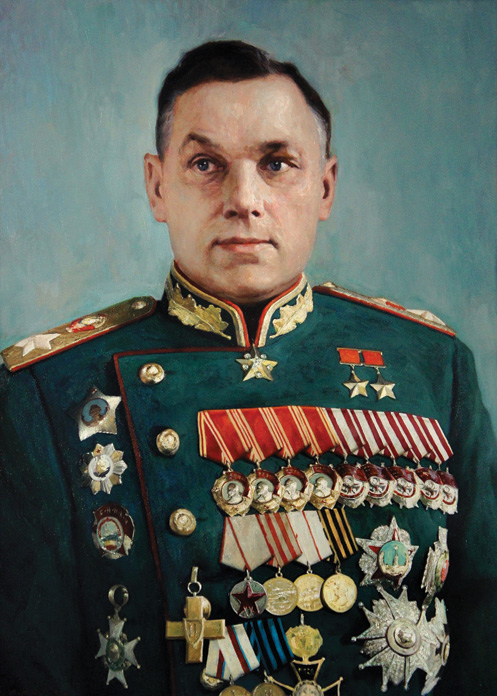 Now, this same man stood firm a third time, murmuring quietly, "Two breakthroughs, Comrade Stalin, two breakthroughs." As all present froze in terror at what might happen next, Stalin silently walked over to his dissenting commander, placing a hand on one of his shoulders.
"Your confidence speaks for your sound judgment." The operation, then, was to be conducted in the manner that Rokossovsky, the Polish-Russian warrior, had proposed.
Operation Bagration proved to be the decisive victory, as the stolid Rokossovsky had predicted, and was followed by the defeat of German Army Group Center in Belarus. Rokossovky's dreaded legion of "Ivans" crossed the Vistula River opposite Nazi-occupied Warsaw in mid-1944, and the Polish-born military commander was soon named a Marshal of the Soviet Union by Stalin. Indeed, the plucky Pole's famed luck had held.
Born in what was then called Congress Poland (referring to the Congress of Vienna in 1815) under a hated Russian regime on December 21, 1896, to a father employed as an inspector of railways in the capital, Rokossovsky's family moved to Warsaw.
The family hailed from hereditary nobles who had supplied officers for generations to Poland's famed cavalry regiments, known for their sabers, lances, and quaint, historic, four-pointed czapka helmets. Polish cavalrymen were renowned as some of the finest of European horsemen, battling elite British riders for Napoleon against Wellington at Waterloo in 1815.
At 14, Rokossovsky found himself suddenly orphaned, surviving as a stocking-factory laborer. In 1914, he enlisted in the Imperial Russian Army's 5th Kargopol Dragoon Regiment, his Polish name of Ksaverovich morphing into the more Russified Konstantinovich.
Rokossovsky fought in World War I from start to finish as a handsome, dashing, broad-shouldered, and accomplished horseman, ending it as a junior non-commissioned officer in the armed wing of the Communist Party.
After the Bolshevik victory in the Russian Civil War came one of the more colorful periods of the future marshal's career, when, in 1921, he crossed swords with the escaped White Russian general Roman von Ungern-Sternberg, a mystic who saw himself as the reincarnation of Mongol leader Genghis Khan and who later became the dictator of Outer Mongolia.
The following summer, the new khan attempted to detach Soviet Asia from the western Soviet Union, but Rokossovsky's Red forces, allied with Sukhbaatar Mongolswas, defeated him in a two-day battle. The victorious campaign climaxed with the capture of modern Ulan Bataar.
It was in Mongolia that the romantic Pole met his wife. Shortly afterward, he also met Zhukov at the Leningrad Higher Cavalry School. After training the new Mongolian People's Army, Rokossovsky was posted to future Red Army Marshal Vasily Blyukher's Red Banner Far Eastern Army and helped defeat Chiang Kai-shek's warlord ally Zhang Xueliang to secure the area's vital railway line for Stalin.
Rokossovsky's career then dovetailed with future Soviet marshals Zhukov and Semyon Timoshenko, this time with Timoshenko as his corps commander and Zhukov under him as a brigadier of horse. Rokossovsky later served in World War II under both men.
In the late 1930s, Rokossovsky became an early proponent of Soviet armored operations. He was a protege of Marshal Mikhail Tukhachevsky, whom a suspicious Stalin later shot as a traitor during the great purges that almost destroyed the top leadership cadre of the Red Army.
Now, during this, the greatest armed conflict of his career (the "Great Patriotic War," in Soviet parlance), Rokossovksy fought opposite most of Germany's major infantry and armor commanders: Gerd von Rundstedt, Hermann Hoth, Heinz Guderian, Fedor von Bock, Erich Hoeppner, Friedrich Paulus, Erich von Manstein, and Walter Model. Against those he did not defeat outright, he gave almost as good as he got, waging arduous withdrawals to fight again another day.
Rokossovsky described his philosophy toward the war: "The German Army is a machine, and machines can be broken! We began going over to the offense by delivering blows against the Germans…that helped strengthen discipline and confidence among the officers and men, who saw that they could actually beat the enemy. That meant a lot at the time! [The Germans] saw that our troops not only fought back, but also attacked!"
Indeed, as Rokossovksy proudly reported to Stalin, "Twenty-two [enemy] divisions have been destroyed or taken prisoner" at Stalingrad alone, where the Red Army also killed 300,000 German troops. That same month, Rokossovsky noted in his diary, "Stalin has entrusted me to play the key part in the summer Kursk campaign," a reference to what would become the largest armored baittle in the hosiery of warfare.
Rokossovsky, the Polish-born commander, never forsook Stalin, despite the dictator's former cruelty toward him, and he never forgot the honors that Stalin showered upon him for his outstanding service to the Motherland. Even Nikita S. Khrushchev's denunciation of the late Stalin in his 1956 Kremlin Secret Speech failed to shake Rokossovsky's loyalty to the former Soviet leader.
Rokossovsky, a soft-spoken pioneer of Soviet armor, commanded massive forces in nearly every major Red Army campaign of World War II. This included the great battles at Dubno, Smolensk, Moscow, Stalingrad, Kursk, Belarus, and Warsaw. At the very end, however, Stalin insisted that Rokossovsky stand aside so that others could command the battle for Berlin. For the sake of domestic politics, the Soviet dictator wanted to reserve that honor for Russian commanders instead.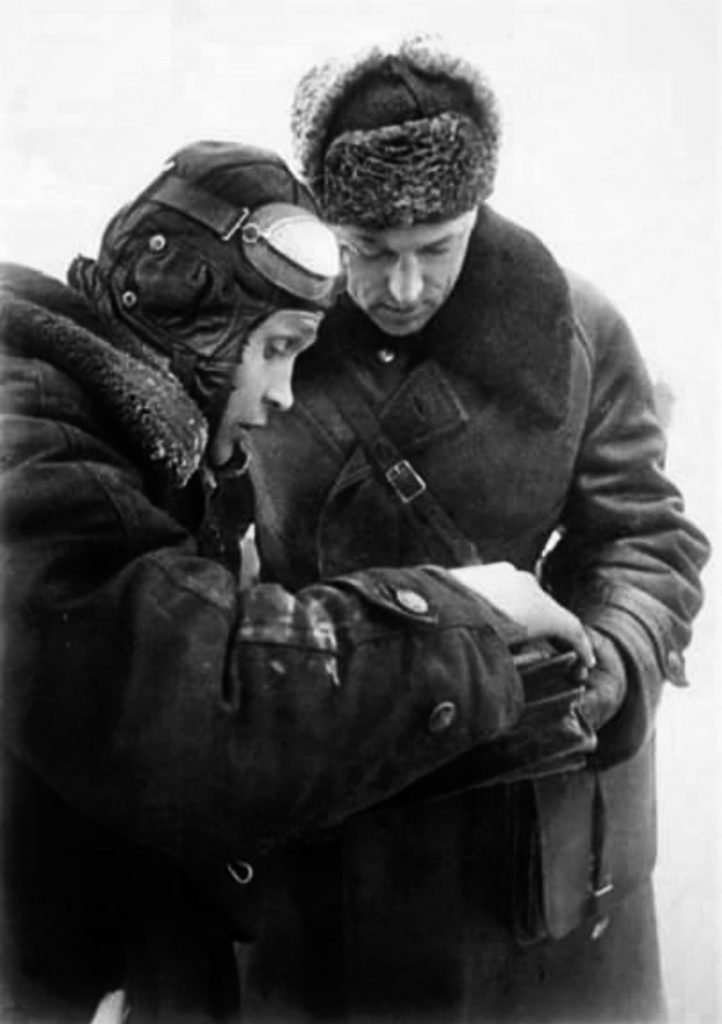 No one realized this better than Rokossovsky himself, who lamented quietly, "In Russia, they say I'm a Pole, while in Poland, they call me a Russian."
When the Soviet victory parade was held at Moscow in June 1945, Rokossovksy organized it, riding a black stallion next to Zhukov, who rode a white horse. The marshal again appeared with Zhukov when they jointly welcomed British Field Marshal Bernard Law Montgomery to conquered Berlin.
After World War II, a grateful Stalin compensated Rokossovsky by giving him command of the Red Army occupation force in "liberated" Poland, a fitting use of his dual identity.
Stalin also demanded that the Polish communists name Rokossovsky a Marshal of Poland, a title that carried with it nothing less than leadership of the Polish Ministry of Defense. This gave Rokossovsky responsibility for developing the country's new communist Polish Army during 1949-56.
The new Polish marshal, looking as resplendent in his garish uniform as he had in his Russian uniform, had gotten his way in all things martial, both Sovietizing and Stalinizing the new Polish armed forces while wielding a firm and heavy hand. The most infamous of his draconian measures was the establishment of military work battalions, requiring all able-bodied men considered politically or socially undesirable to be drafted, especially if their families were found to be living abroad.
As a result, fully 200,000 Poles labored under harsh, Siberia-like conditions in coal mines, uranium mines, and rugged quarries, with over a 1,000 dying outright and tens of thousands more becoming crippled for life.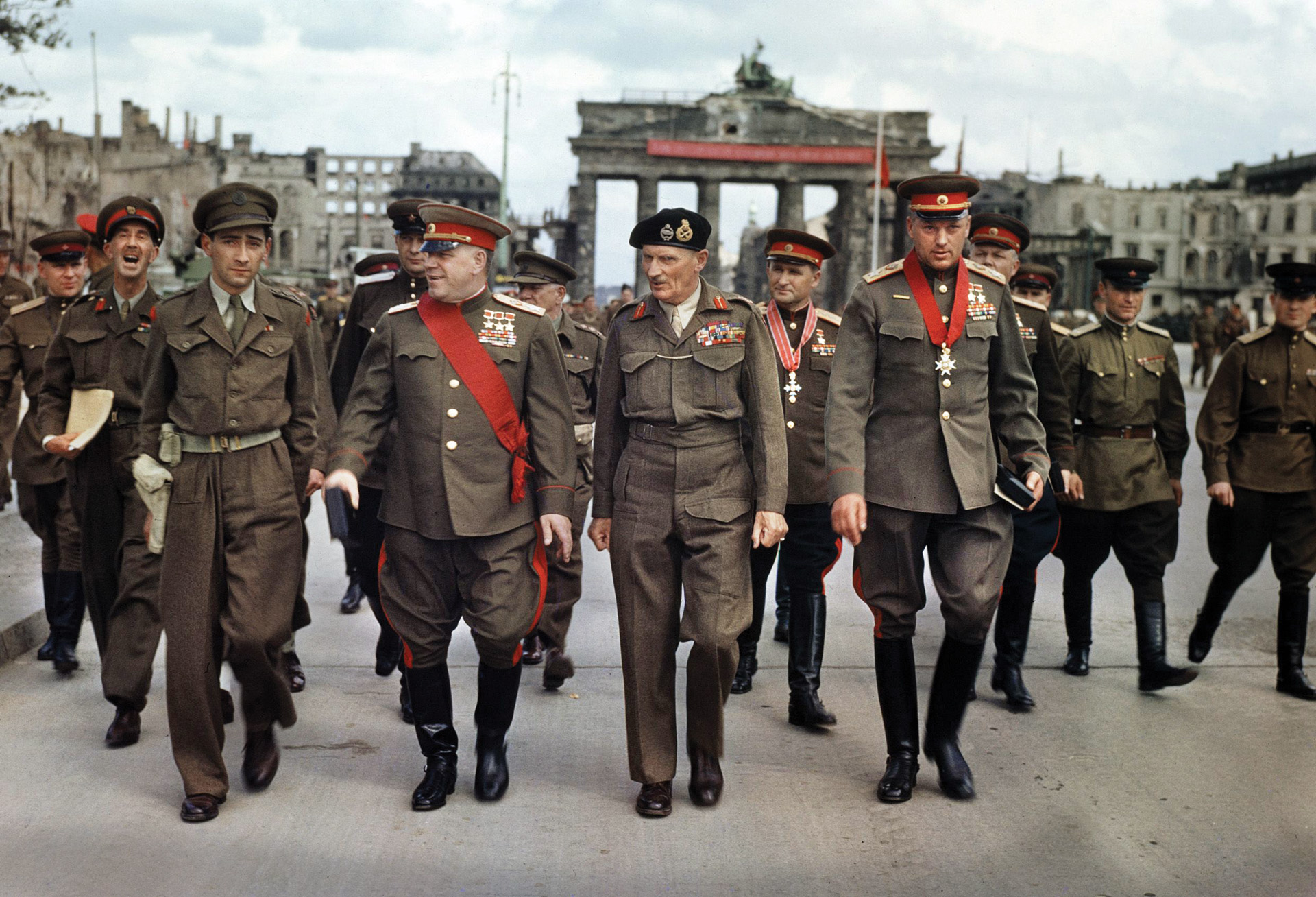 Just as he had run his war machine with a brutal disregard for high casualties in keeping with Red Army practice, Rokossovsky now systematically set about destroying those surviving Polish resisters who had surrendered to the Germans in 1944 when the revolt collapsed. Rokossovsky was revealing himself to be a dedicated Stalinist once again.
In June 1956, the brutal Soviet occupation of Poland boiled over in the Poznan Protests, sparked by poor working and living conditions in general; and it was now that Marshal Rokossovsky overplayed his Russian hand.
"Stalin's Bagratian" deployed 10,000 troops and 360 tanks against the civilian protesters, killing at least 74 people while suppressing the demonstrations.
During his spectacular career, Rokossovski rose to command both cavalry divisions and corps; a mechanized corps; armies and army groups; five Red Army fronts; and, finally, the entire Polish armed forces, having served in the period from 1914-37, and then again in 1940-62.
Just as Rokossovsky's survival and subsequent rapid rise to the highest echelon of martial power had been both unpredictable and meteoric, so, too, his subsequent political fall came as a sudden surprise.
Rokossovsky's postwar position as Marshal of Poland ended when fellow Pole and Warsaw Communist Party leader Wladislaw Gomulka became premier of that unhappy land in 1956.
In Moscow, Khrushchev realized that a lighter, defter touch was called for in tamping down the riots, and so he "restored" the public image of Polish Premier Gomulka.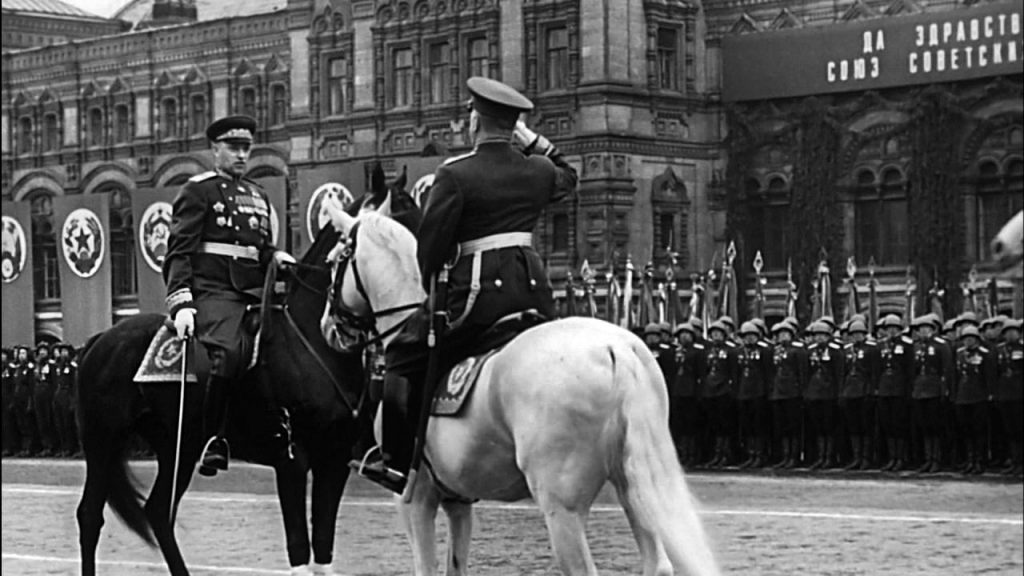 Khrushchev also rejected his own marshal's request to deploy more armed repression against the recalcitrant Poles, and as an olive branch to both Gomulka and his new subjects, he fired Marshal Rokossovsky, recalling him to the Soviet Union.
Like Stalin before him, however, Khrushchev used Rokossovsky again, this time by firing the politically formidable Marshal Zhukov a second time in July 1957 for domestic reasons. Rokossovsky was elevated to two new posts: Soviet deputy minister of defense and commander of the Trans-Caucasian Military District.
The following year, Rokossovsky was promoted yet again, becoming the Defense Ministry chief inspector, a post he held until he retired at last in April 1962. Once more, a defeated Rokossovsky had bounced back, showing martial and political resilience that, by any standard, had been truly amazing.
This remarkable communist warrior died after six years in peaceful retirement after drafting his memoirs at age 71 on August 3, 1968, while the Soviet Union was invading its postwar satellite Czechoslovakia for the second time in less than 25 years. His ashes are still interred in Moscow's elite Kremlin Wall Necropolis on Red Square.
Recalled the marshal's granddaughter later, "[Soviet General Secretary Leonid] Brezhnev was crying at the funeral of my grandfather!" Indeed, Rokossovsky's chest full of medals included not only the tsarist Cross of St. George, but a veritable host of communist decorations as well, including a pair of Gold Star Hero of the Soviet Union awards; seven Orders of Lenin; and Orders of the October Revolution and of the Red Banner.
These had been bestowed on him for the defense of Moscow, Stalingrad, and Kiev, the liberation of Warsaw, and the capture of Königsberg and Berlin. He also wore a phalanx of foreign decorations, including the Polish Virtuti Militari, the French Cross of War and Legion of Honor, the British Order of the Bath, and the American Legion of Merit, among many others.
Today, monuments to Rokossovsky's martial glory stand in both Poland and Russia, while two subway stations bear his name in Moscow, and a 1968 Sword of Honor was inscribed to him with the emblem of the Soviet Union emblazoned on it.
Overall, Rokossovsky led a remarkably charmed life amid the intrigue and paranoia that surrounded the Soviet leadership and the Red Army command structure of the period, outliving many of his contemporaries and in doing so rendering immense service to the Soviet Union.
---
Blaine Taylor is the author of 23 illustrated books worldwide in a trio of languages. He is a U.S. Army veteran of the Vietnam War (1966-67) and was awarded the Combat Infantryman Badge (CIB) for direct action against enemy forces.