By Flint Whitlock
While some people regard museums as dry, dull, and dusty places, such is not the case with the National World War II Museum in New Orleans, Louisiana, where the full history of the war comes alive.
Spearheaded by the late University of New Orleans history professor and author Dr. Stephen Ambrose, it opened its doors on June 6, 2000, the 56th anniversary of the Normandy invasion, as the "National D-Day Museum," but changed its name and mission in 2003 when the U.S. Congress officially designated the facility "America's National World War II Museum."
Since then, the museum has ambitiously expanded not only its focus but also its facility. A $300 million fund-raising effort has resulted in the addition of several new galleries and features (such as the Solomon Victory Theater, Stage Door Canteen, and The American Sector restaurant), with even more on the horizon. Special exhibits, USO-style entertainment shows, guest speakers, and panel discussions are held on an ongoing basis.
The museum building itself is several stories high. Visitors begin their self-guided tour on the top floor and work their way down toward the ground floor. The museum is organized in chronological order, with the top floor discussing the political, social, and economic conditions that led up to World War II and the relative military strengths of major nations at the beginning of the war.
Maps, photos, descriptive panels, and well-organized displays of artifacts (including a C-47 transport plane, landing craft, and armored vehicles) give visitors a comprehensive, easily understood overview of the entire conflict.
The average visit takes about 21/2-3 hours. A gift shop is on the premises, and the facility is handicap-accessible.
After surviving 2005's Hurricane Katrina with minimal damage, the museum today is bigger and better than ever, with even more exciting plans for the future.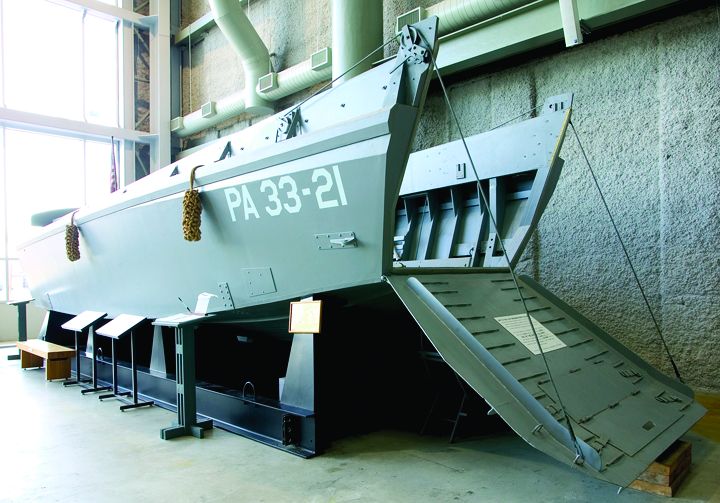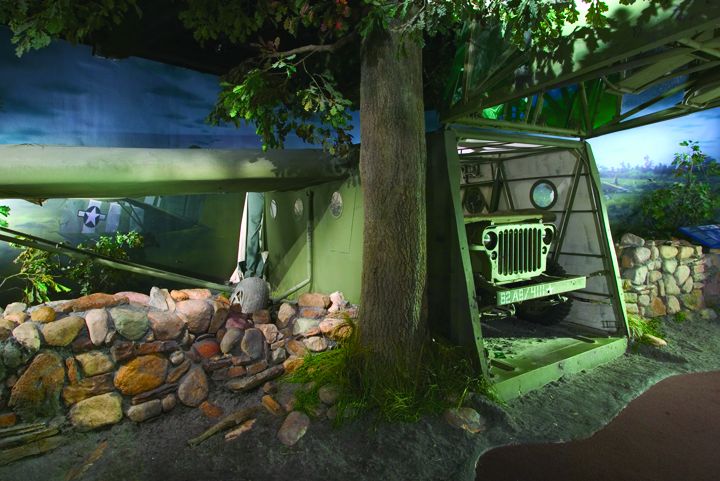 Location
945 Magazine Street (at Andrew Higgins Drive), New Orleans, LA
Phone
(504) 528-1944
Website
www.nationalww2 museum.org
Admission
Admission fee charged; see website for pricing
Hours
Open seven days a week, 9:00 am—5:00 pm (Closed Mardi Gras Day, Thanksgiving Day, Christmas Eve, and Christmas Day