Dear Editor:
I was offended and angered as I read the rhetoric of Kevin M. Hymel's article entitled "They Also Served" in the May 2009 issue. As he tried to convey that "Despite prejudice and segregation … they contributed to the final victory," I thought, "How dare he relegate "they," the black soldier, to menial and segregated service!" But as I carefully considered the photographs he included, and the role of the historian to accurately investigate, analyze, and communicate the historical record, I quickly became offended not at Mr. Hymel, but at our government and its policies. I was embarrassed to acknowledge that what Hymel wrote was not careless rhetoric, but simple, ugly truth. Suddenly my reaction became, "How dare WE!"
I commend Mr. Hymel for exposing the problem of racial segregation and prejudice and for his dedication to explaining to us the breadth of service of our African-American patriots. I only wished the article were longer and more comprehensive. There is much more we need to understand and grieve over. My only true complaint of the article was not in the pictures and the words—they were well placed and poignant—but in the title. The title should have simply read, "They Served."
Sincerely submitted,
James R. Gruenberg
Greenville, Ohio
---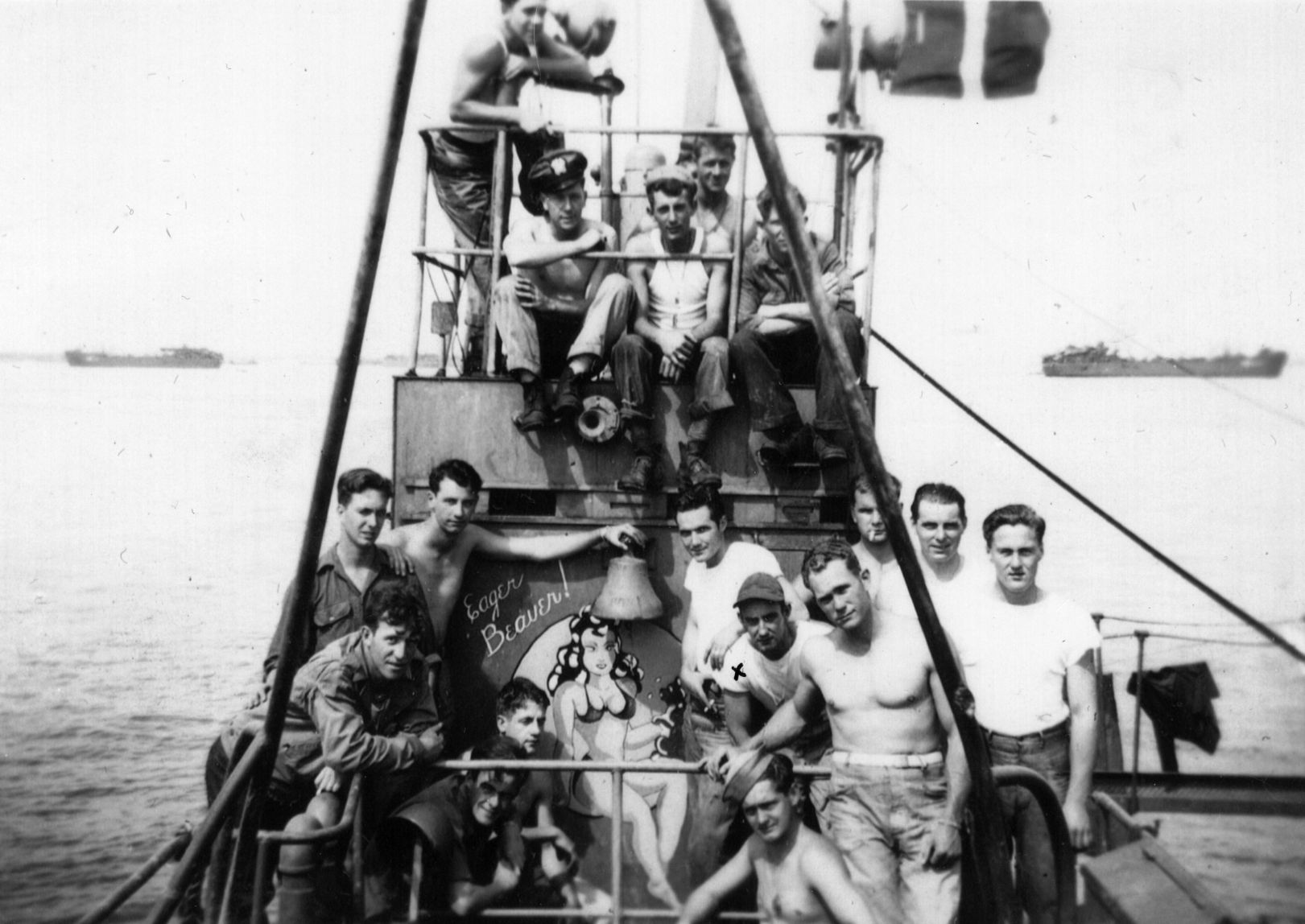 A True Treasure Uncovered
Dear Editor:
In 2002 I was sorting through boxes in my mother's home and I came across an old shoebox. In need of a break I decided to sit down and I looked inside the box. To my amazement I found over 100 photographs that my father, John Wayne Auld, took during the June 6, 1944, Normandy invasion on Utah Beach! My Dad served in the U.S. Navy from 1943 to his discharge in 1945. He was an electrician's mate second class. He drove an LCT across the English Channel during that fateful morning. These black and white pictures were full of various ships, LCTs, LSTs, etc., some of which were sinking from hitting mines. Other pictures are of German prisoners who were lined up on the beach. Some are pictures of German pillboxes on the shore. Fortunately, my father wrote notes on the backs of most of these photos describing what was taking place.
Under the photographs I noticed many clippings that were cut from the Peoria, Illinois, newspaper. They were articles describing the war, including the invasion, up-to-date progress on the war in Europe, a few Ernie Pyle editorial articles, and sad notices of several brave soldiers who died who were fellow students of my father's at Manual High School in Peoria.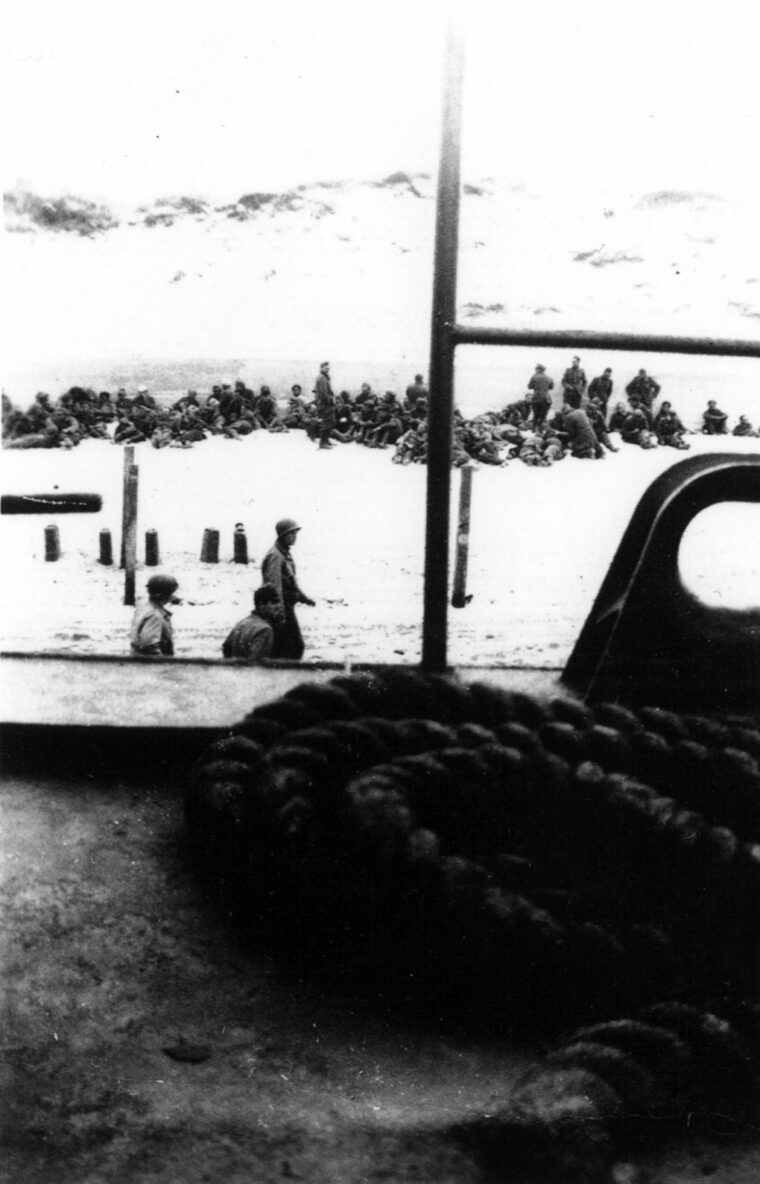 No one in my family knew these pictures existed. My father, who died suddenly from a heart attack in 1978, never spoke to anyone about the photographs. As for the newspaper articles, these were cut out and saved by my grandmother, Lucille Auld. Dad must have acquired them from the family after her death.
Sitting there on the floor in my mother's closet I realized I had found a real historic treasure. This was a true gift that will be proudly handed down to my family's future generations.
Catherine Auld Todd
Lincoln, Nebraska
Thank you, Catherine, for sharing your exciting find with us and our readers. We were amazed at the great photos your father took and we are printing as many as we can here.
---
Note: Opinions expressed in "Dispatches" do not represent those of the writers, editors, or staff of WWII History or Sovereign Media.