By Christopher Miskimon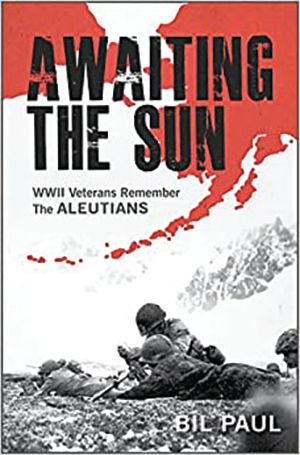 The Aleutian Islands were the only North American territory to be invaded and occupied by an Axis power during World War II. When American forces arrived to retake these remote islands from Imperial Japanese troops, the fighting went on for over a year and claimed over 3,800 killed on both sides. Combat on these northern islands could be intense and harrowing, fought under difficult conditions. After the fighting ended, boredom and isolation became a new enemy, less deadly but equally implacable. The weather and terrain were hard on both men and equipment; even today bits and pieces of vehicles, aircraft and abandoned artillery dot the island landscapes, along with decaying military bases. Both American and Japanese monuments honor the men who died there. 
The author incorporated over 200 veteran accounts into this volume on the war in the Aleutians. They are well blended and give the reader a sense of the hardships the men endured along with the experiences of everyday life. The text spans the period from the war's start to after its end, as men waited to go home and resume their lives.
Awaiting the Sun: WWII Veterans Remember the Aleutians (Bil Paul, Schiffer Publishing, Atglen, PA, 2023, 230 pp., maps, photographs, notes, bibliography, index, $24.99, hardcover)