by Harold E. Raugh, Jr.
German Field Marshal Erwin Rommel, renowned as "the Desert Fox," was a master of mobility and maneuver warfare during the see-saw North African campaign of World War II. He was successful because of his dynamic leadership abilities, technical and tactical competence, ability to understand and properly use the terrain, professionalism and perseverance, and ardent desire to be as far forward as possible to best "see" the battlefield and control military operations.
There was another more significant and less known factor that permitted Rommel to seemingly always be "at the right place at the right time." Rommel frequently received detailed and accurate information on Allied troop dispositions, tactical innovations, logistical concerns, and future plans from what he called "die gute Quelle"—"the Good Source." The "Good Source" of Erwin Rommel's high-grade intelligence was, ironically and surprisingly, the U.S. Military Attaché to Egypt, Major (later Colonel) Bonner Fellers, U.S. Army.
Fellers Arrives in Cairo
Fellers, born in 1896, graduated from West Point in November 1918. He was commissioned a second lieutenant in the Coast Artillery Corps of the U.S. Army. During the following two decades, Fellers' military assignments were typical of those of a junior officer: various military courses and schools, instructor duty at West Point, and troop and staff duty in the Philippines.
Major Fellers was assigned as the U.S. Military Attaché to Egypt in 1940. The Americans had not yet entered the war and were eager to have an astute and intelligent observer report firsthand on British combat operations against their Italian, and later, German desert adversaries. Fellers recognized the importance of his position and its responsibilities: "I learned very soon after I got to Cairo that if I was going to be a good observer and write good reports I'd better report what I saw myself. Some people in Washington had the idea that the British were handing me all my material. That's an injustice to the British because they weren't but they permitted me to go wherever I wanted in the desert and it wasn't difficult to learn a great deal."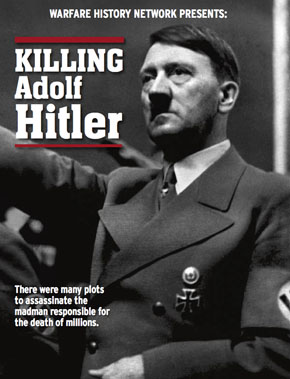 [1]
The many plots to assassinate the madman responsible for the death of millions... Get your copy of Warfare History Network's FREE Special Report, Killing Adolf Hitler [1]